Microsoft has released today Windows 10 Insider Preview Build 10166 for PCs in the Fast ring. Last week we saw 3 builds within a week being released.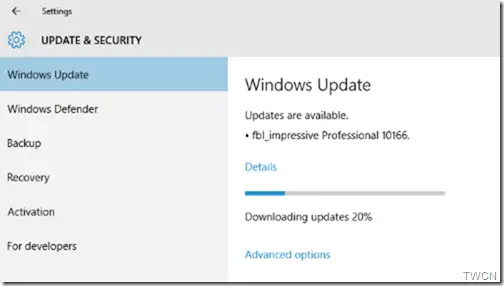 What's new in Build 10166?
As builds nears the Windows 10 final release date of 29th July, we won't be seeing major changes or many new features. This build too is about bug fixing and fit-and-finish.
Microsoft Wi-Fi app: For users living in Seattle area, there's something for them to try about. Windows 10 offering people to purchase paid Wi-Fi through Windows Store using Microsoft Wi-Fi app. Whenever "Buy Wi-Fi from Windows Store" appears in the list of networks, one can purchase Microsoft Wi-Fi. One can find out this by clicking on the network icon from the lower right in the taskbar. The app provides option to pay with credit or debit card, Microsoft Gift Card, PayPal, or carrier billing. The app keeps the information secure as it uses the Windows Store Payment system. No additional info is needed if you have registered in Windows Store.
As of now this is being tested only in Seattle , it'll soon be made available in rest of US.
Windows 10 SDK Preview release: This build also has the corresponding Windows 10 SDK preview release. More details and change log will be available on Building Apps for Windows blog. While the SDK can be downloaded from Windows 10 Developer tools page.
Informing about these changes, Gabe Aul of Microsoft further said that if the users are on older builds, this is the time to upgrade to the latest build of 10166. Or one can have the latest ISO of 10162 and then further upgrade. Everyone is eagerly waiting for the final release as the day nears.