Microsoft has released Windows 10 Insider Preview Build 10532 for PC to the fast ring today. This new build is coming within 10 days of earlier build 10525 release. Apart from bug fixes, improvements there are some new features too.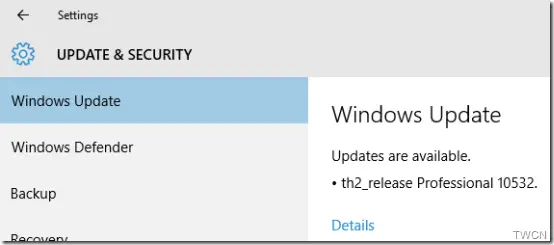 Improvements and new features in Build 10532:
Context menus improved: Responding to various users feedback, Microsoft has acted on consistency of menus, making changes to improve and gave it a modern look and feel. Microsoft is still working on it and users will see some good changes with this build. It is also unifying the light and dark theme further across the OS.

Share Windows feedback with others:  The Windows Feedback app will now allow you to easily share your feedback with others. Now you get the option to share using any application that supports the Windows Share functionality. Can also get a direct link copied to clipboard for pasting anywhere.

"We think this will help Insiders more easily share specific feedback and suggestions with other Insiders on Twitter, Insider forum discussions, and directly with our engineers."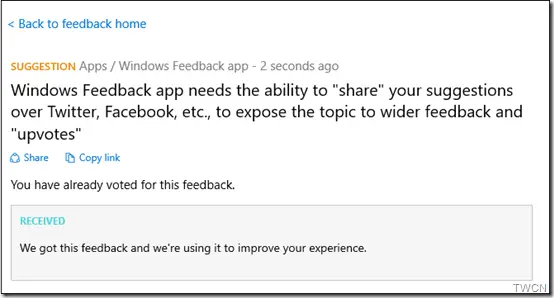 Windows Feedback app being a Universal Windows Platform app, this feature will also be implemented in next mobile flight.
Also with this build, language packs are available for supported languages in the Windows Insider program.

Some upcoming feature announcements for both PC and mobile is coming up soon for Insiders to try it first. So keep an eye on Insider Hub.
Known Issues in Build 10532:
Windows Hello face sign-on will not work on this build with some devices. So to unlock, make use of other methods like pin, password or fingerprint

64 bit Google Chrome is crashing on launch in build 10525 and is already been reported and Google too is aware of the issue. 64 bit Google Chrome Canary build and 32 bit Google Chrome will work on this build.
Announcing the new Build 10532 for PC, Gabe Aul also hinted that soon a new mobile build after running it internally will be made available for Insiders. So stay tuned.