At the end of last week, we reported that the Windows 10 November Update v 1511, the first major update to the Desktop version of Windows 10 was pulled from Windows Update and was no longer available via the Media Creation Tool. The tool had stopped offering the ISO for download. Days later, we find the problem has been addressed as cumulative update for Windows 10 version 1511 is now available.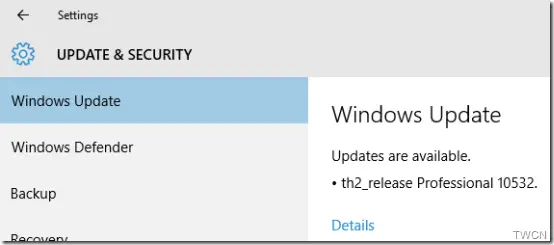 Cumulative update for Windows 10 version 1511
Said Microsoft.
Recently we learned of an issue that could have impacted an extremely small number of people who had already installed Windows 10 and applied the November update (Version 1511). When the November update was installed, a few settings preferences may have inadvertently not been retained for advertising ID, Background apps, SmartScreen Filter, and Sync with devices. This issue has been fixed in the update that accompanies KB3120677.
The major concerns for people stemmed from the upgrade, drivers, apps, and settings update issues. Users not receiving the notification for the new version, perhaps needs to wait for some time since there is an issue that needs to be fixed before version 1511 is compatible with their installation. As such, waiting until the upgrade is ready through the Windows Update could be the only solution in sight.
Please note, Windows 10 version 1511 updates are cumulative. Therefore, the package contains all previously released fixes. If you have previous updates installed, only the new fixes contained in this package will be downloaded and installed to your computer. It is also important you reinstall this update If you install a language pack after you install this update. You may be prompted to restart the computer after you apply the update.
The update is now again also available via Media Creation Tool and Tech Bench.