Windows 10 has kick-started 2016 with astonishing numbers as Microsoft reveals that its much fancied operating system is now installed on more than 200 million devices that have been in use for at least once in December. Windows 10, also, has become the fastest growing version of Windows, outperforming Windows 8 by nearly 400% and the highly successful Windows 7 by nearly 140%.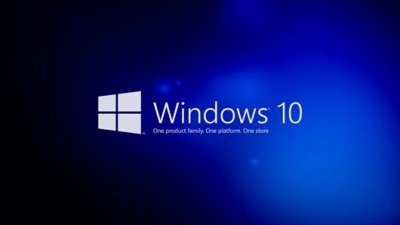 The holiday season has bought sweet surprise for Microsoft with more than 40% of new Windows 10 devices becoming active since Black Friday. Also, the US retail PC share for Windows 10 grew 16 points to 62% compared to the prior four weeks while the Windows 10 mix of PCs rose to 87% from 58% prior to the holiday.
Announcing Windows 10 impressive stats, Yusuf Mehdi, Microsoft's lead marketing Executive for the Windows and devices group, mentioned in a blog post,
"We are also seeing accelerating and unprecedented demand for Windows 10 among enterprise and education customers. As of today, more than 76% of our enterprise customers are in active pilots of Windows 10, and we now have over 22 million devices running Windows 10 across enterprise and education customers"
December 2015 saw more time spent on Windows than ever
Microsoft says that the month of December 2015 saw the highest engagement on Windows ever with users spending more than 11 Billion Hours on Windows 10 alone.
Some other notable figures reported by Microsoft include,
In December more than 44.5 billion minutes were spent on Microsoft Edge
Users have asked more than 2.5 billion questions to Cortana since launch
Around 30% more Bing search queries per Windows 10 device vs. prior versions of Windows
Over 82 billion photos viewed within the Windows 10 Photo app
Gamers on Windows 10 have spent over 4 billion hours. Also, Gamers have streamed more than 6.6 million hours of Xbox One games to Windows 10 PCs
The spectacular numbers of Windows 10 are seen as a result of a sustained push from Microsoft in asking its users to adopt its latest operating system. The fact that the Windows 10 upgrade is free has also allowed users to try the new operating system.
Soon, with Windows 10 becoming a recommended update, the numbers may just improve