In a major relief, Microsoft has finally fixed a weird problem where the external display goes black when users try to draw using Office app on the Windows 10 operating system. This issue primarily affects computers with Windows 10, version 2004.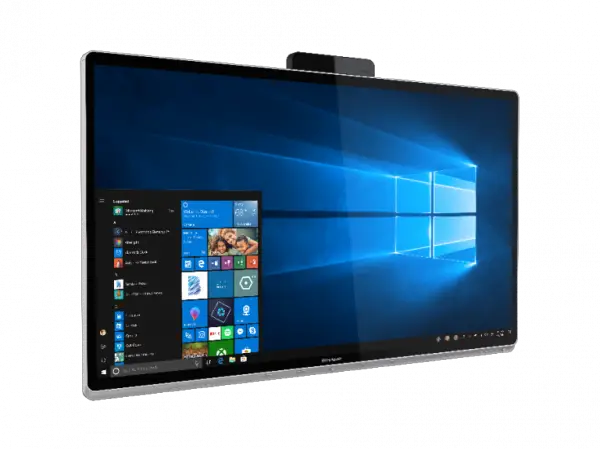 Download & Install KB4577063
Earlier in June, Microsoft disclosed an issue with Windows 10 v 2004 where several users complained about external monitor going black if they try to draw using an Office app such as Word. The problem was limited to users running Windows 10 version 2004 with a built-in screen and a connected external display set to Duplicate your primary screen.
According to Microsoft, in a scenario where the external monitor was set to Duplicate the primary screen on Windows 10 v 2004, several users complained both screens would flicker and the external screen would go black upon trying to draw using an Office app and in some cases, opening drawing tools such as Microsoft Whiteboard.
Once an external display goes black, there is no way you can get it back to normal without restarting a computer. Similarly, affected Windows 10 users will also notice the graphics controller shows a warning icon next to it featuring a yellow triangle along with an exclamation mark. Recently, Microsoft released a patch to fix this specific issue as part of a Windows 10 update (KB4577063).
It is likely that the update has already been installed for most Windows 10 v 2004 users. As a result, we can safely assume that the issue has also been resolved for the greater good. If you are still facing this problem, make sure to download and install the October 1, 2020—KB4577063 (OS Build 19041.546) update.
Windows 10 update KB4577063 can be installed via Windows Update or Microsoft Update Catalog. Navigate to Settings > Update & Security > Windows Update. In the Optional updates available area, you will find the link to download and install the update. Alternatively, you can also get the standalone package for this update through the Microsoft Update Catalog website.