Windows 10 November 2021 Update, also known as Windows 10 version 21H2, is available right now via the Windows Server Update Services (WSUS) and at Windows Update for Business. You can also download this update from Visual Studio Subscriptions or the Software Download Center. It is also possible to get this update from the Volume Licensing Service Center if the above options are not available to you.
What's new for IT pros in Windows 10 version 21H2?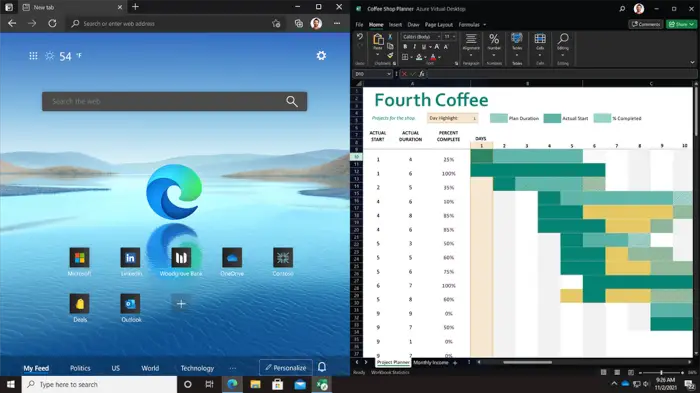 Now, if you're an IT professional, then there are a few reasons why you might want to download and install Windows 10, version 21H2 on your computer. Were going to look at some of these new additions right now.
Enhancement of security, virtualization, quality, and management
If security is one of the most important things to you, then you'll be happy to know that Windows 1 November 2021 Update has brought together upgrades in the areas of security, management, virtualization, and quality.
This is to ensure that your business and the ends users can stay more productive due to improves security.
Some of the additions to security include the support for Wi-Fi 6. You see, with the new version of the Wi-Fi standard, computers now have Wi-Fi Protected Access 3 Hash-to-Element protocol. This is to better provide protection against Wi-Fi side-channel attacks that could siphon passwords and other sensitive data.
New servicing cadence
With the release of this new version of Windows 10, the folks at Microsoft have chosen to transition to a new Windows 10 release cadence that is more in line with the current cadence for Windows 11. This means Microsoft is looking to release annual feature updates for Windows 10 in the future.
Tools updated in Windows 10, version 21H2:
Administrative Templates
Group Policy settings reference spreadsheet
Windows 10 Enterprise Evaluation
While we love what Windows 11 has to offer, we still cannot help but recommend Windows 10 for organizations due to its stability. Windows 11 should be just as stable in a few years down the line.
Read the full details on Microsoft.com.