Microsoft has released an eBook designed to help folks understand how security works on Windows 11 via multiple layers. The eBook is called Windows 11 Security Book: Powerful security from chip to cloud. This is an eBook with over 70 pages of information, which is important for anyone who wants to learn everything about Windows 11 where security is concerned.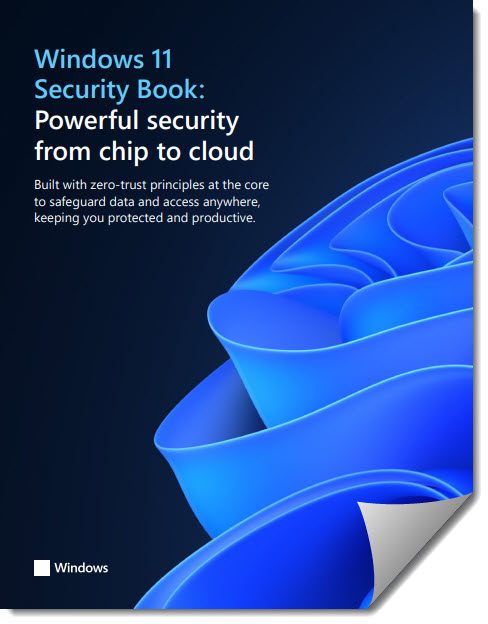 Download Windows 11 Security eBook from Microsoft
Right after the introductions, readers can read up on Hardware Security, Operating System Security, Application Security, Identity, Privacy, Cloud Services, and Security Foundation. This eBook goes deep. It explains how Windows 11 enables zero-trust protection. This makes for a more secure operating system, something businesses and major corporations would like.
Additionally, the eBook was designed to give users an overview of the security priorities of Windows 11. For example, it explains that Windows 11 can store important data behind additional barriers that are separated from the operating system.
That means information such as encryption keys and user credentials are protected from software and other users who do not have proper authorization to view it. Basically, both hardware and software work in tandem to protect user data.
The Trusted Platform Module is one of the main reasons why a lot of people are not able to easily update their computers to Windows 11. It was designed to provide hardware-based security, and so far, millions of older computers lack the required chip for TPM to work.
Because of this, folks must purchase a modern computer with the TPM chip or download and install it from other methods that will leave your hardware and software open for attacks.
This is a great eBook for anyone who wants to gain some extra knowledge about the Windows 11 operating system, the most secure Windows yet, according to Microsoft. You can download the ebook here from microsoft.com.
Also read: Windows 11 version 22H2 new features for IT Pros.