Microsoft has officially released Windows 11 22H2 for Windows 11 users. Users can install this Feature Update via Windows 11 Settings, the Media Creation Tool, or Windows 11 Update Assistant. In this new update, Microsoft has added some new features for Windows 11 users. In addition to this, Windows 11 2022 Update Version 22H2 also includes new features and capabilities for IT Pros.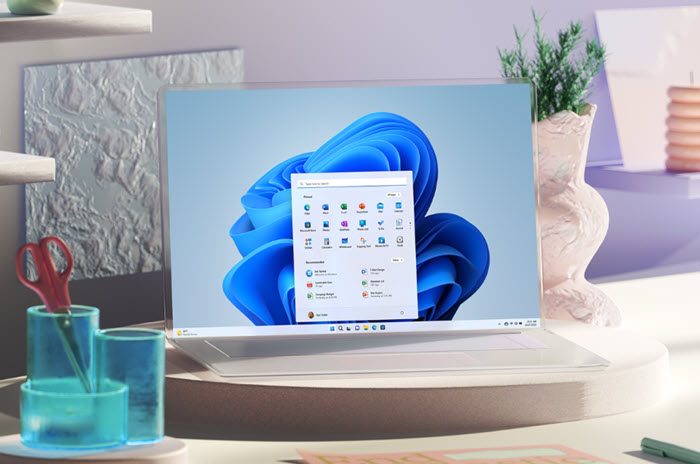 What's new in Windows 11 version 22H2?
According to Microsoft, it is the first major update for Windows 11 and it comes with enhancements and features designed to keep your organization safe from potential threats. Have a look at new features and enhancements:
Security by default: The Windows devices with Intel 8th Generation and higher chips will have VBS (Virtualization Based Security) and HVCI (Hypervisor-protected Code Integrity) enabled by default.
Advanced Phishing Protection: Microsoft Defender will now have enhanced phishing protection that helps you keep your passwords safer.
Smaller and faster updates: Microsoft has reduced the size of both Feature and Cumulative Updates which makes them smaller to download, faster to install, and consume less disk space.
Windows 11 version 22H2 new features for IT Pros
To support Windows 11 2022 Update Version 22H2, Microsoft has released or will soon release the updated versions of deployment, security, and management tools.
Windows 11 Enterprise Evaluation
Windows 11 Enterprise Evaluation is an evaluation software designed for IT professionals. If you are interested in trying Windows 11 Enterprise on behalf of your organization, you can download a 90-day free evaluation of Windows 11 2022 Update Version 22H2.
Windows 11 2022 Update Version 22H2 Enterprise Evaluation is designed for hybrid work and offers the following features:
Hardware-based protection from the chip to the cloud
A streamlined, powerful user experience
Deeper integration with collaboration and communication apps
Administrative Templates for Windows 11 2022 Update Version 22H2
You can natively access the administrative template files at the following path:
C:\Windows\PolicyDefinitions
In addition, the administrative templates can also be downloaded separately and used to populate Group Policy Settings.
Windows Assessment and Deployment Kit (Windows ADK) for Windows 11 2022 Update Version 22H2
Now, WPR (Windows Performance Recorder) can enable event providers in system sessions. Microsoft has also added the compress trace option for the stop command in WPR and WPRUI.
With the new Windows 11 Feature Update 2022, Windows Performance Analyzer (WPA) supports plugins built on Software Development Kit for the Microsoft Performance ToolKit. The WPA has a new modern UI with light and dark modes, font scaling, improved search UI, etc., and the following improvements:
Table/Graph Improvements
Improved Trace Processing and Performance Improvements
You can get full details here on Microsoft's Tech Community post.