Microsoft has started rolling out Windows 11 version 23H2 Update, also known as the Windows 11 2023 Update. This update will add many new features to users' Windows 11 devices. Microsoft releases new versions of Windows once per year in the second half period. These versions receive monthly quality updates, including both security and non-securty updates. The servicing timeline of a Windows feature update is 36 months for Enterprise and Education editions and 24 months for Pro and Home editions from the release date.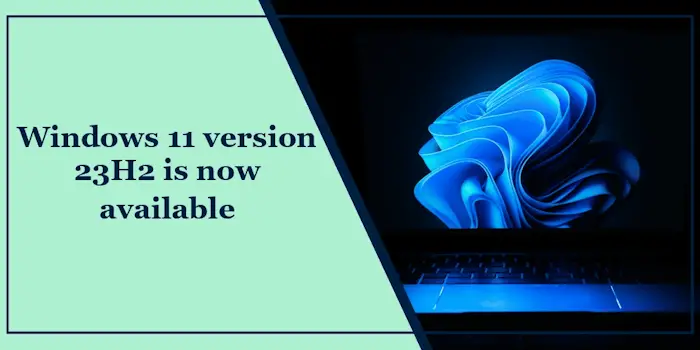 Windows 11 version 23H2 is now available
Windows 11 version, 23H2 is a scoped, cumulative update that contains all the features that Microsoft announced recently in September 2023 as well as some new enhancements.
Chat will become Microsoft Teams and be pinned to the Taskbar by default. Clicking on Teams will launch a mini-communication experience that will allow a user to chat, call, meet, create a space for community groups, etc. Also, its compact size will allow users to move and place it anywhere on the desktop.
This new update will also change the way users manage their applications. The Start Menu will show a separate System label containing the apps that fall under the Windows 11 System Components. In addition to this, the System Components page will also be added to Windows 11 Settings. Users can access this page through Settings > System > System Components.
Windows 11, version 23H2, will also contain additional features for businesses. It will give organizations greater control over the Taskbar. Windows 11 Taskbar can now be customized using new policies. Snipping Tool will get audio and mic support that will allow employees to record a tutorial or demonstration for customers.
Previously, Microsoft announced it would provide a passwordless experience to industries and organizations. This will allow them to remove the password option for sign-in in Windows 11. This feature will be added in Windows 11, version 23H2.
How to get Windows 11 version 23H2
To get the Windows 11 23H2 Update on your device, you have to follow the steps provided below: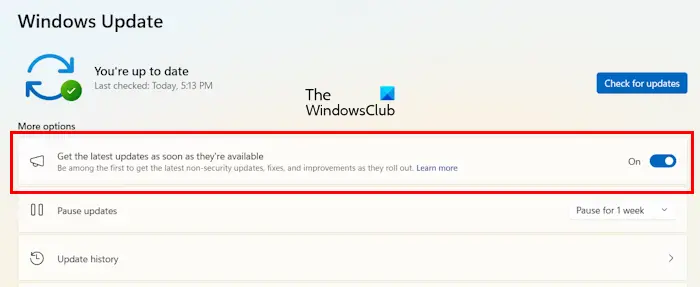 Open Windows 11 Settings.
Go to Windows Update.
Turn on the "Get the latest updates as soon as they're available" option.
Now, click Check for updates.
Organizations will get this update through Windows Server Update Services (including ConfigurationManager), Windows Update for Business, and the Volume Licensing Service Center (VLSC). You can read the complete details on microsoft.com.