The improved next version of Microsoft desktop operating system, Windows 8.1 is releasing this this month. For those of you who can't wait to get your hands on it, Microsoft has just made it available for pre-orders.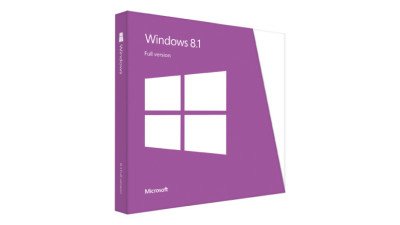 Unfortunately, there is no discount for the early birds, and the final copy of Windows 8.1 can be pre-ordered from Microsoft official store at the price of $119.99. Windows 8.1 Pro is available for $199.99. Notably, Windows 8 users need not to invest on this as Windows 8.1 will arrive to them as a free update via the Windows Store.
People still running their machines on either Windows XP or Windows Vista can first buy a copy of Windows 8 which costs less than $100, and can get it updated to Windows 8.1 for free. Windows 7 users can update to Windows 8.1 without any hassle.
Windows 8.1 is supposedly a significant improvement over Windows 8. The new OS brings back the start button, and makes the tiles more responsive. Additionally, the OS is laced with the powerful web-browser Internet Explorer 11 and introduces many new features. Windows 8.1 Pro bags some more interesting features like Hyper-V, Bitlocker, Group policy.
Both the versions will be distributed over DVDs, and you may preorder it from their official store.