Despite their early decision to not release the final copy of Windows 8.1 to TechNet and MSDN subscribers before its pubic release on 17th and 18th of October, Microsoft has reversed its initial decision and Windows 8.1 is now available for subscribers of the aforementioned groups.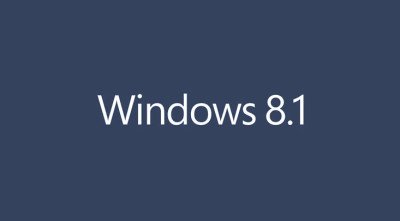 Last month Microsoft announced that it will be releasing Windows 8.1 on 17th and 18th of October. What was odd on Microsoft's part was, that it was the first time they were not releasing the copy of the OS to MSDN and TechNet subscribers before the launch date. These groups have always been among the first people to test Microsoft products. So it is understandable that these people along with developers had vented their anger towards this decision of Microsoft.  This must have led Microsoft to rethink their decision and today, they, admitted that it was a mistake.
Addressing the public, Microsoft's Chief Evangelist, Steve "Guggs" Guggenheimer wrote,
We heard from you that our decision to not initially release Windows 8.1 or Windows Server 2012 R2 RTM bits was a big challenge for our developer partners as they're readying new Windows 8.1 apps and for IT professionals who are preparing for Windows 8.1 deployments. We've listened, we value your partnership, and we are adjusting based on your feedback. As we refine our delivery schedules for a more rapid release cadence, we are working on the best way to support early releases to the various audiences within our ecosystem.
What is even weird is that Microsoft has reportedly claimed that this too is not the "final copy" of Windows 8.1. Microsoft is supposedly still fixing some bugs and glitches in the OS, and hence this is expected to not be the 'final' product.
The primary purpose of Windows 8.1 RTM and Visual Studio 2013 RC availability is for testing as our engineering teams continue to refine and update the product and tools in preparation for Windows 8.1 general availability on October 18 and the release of Visual Studio 2013 RTW. Third party apps may require final refinement to onboard into the Windows Store at the October 18 GA milestone. However, we're confident this pre-release will enable developers to ready their Windows 8.1 apps for customers while validating their existing apps function as expected on Windows 8.1.
Apart from Release-to-Manufacture copy of Windows 8.1, RTM of Windows Server 2012 R2 and Visual Studio have also been released to both MSDN and TechNet subscribers. The sole purpose of this early release is to buy some time for the developers to build and test their apps on Windows 8.1.