Microsoft has announced that Windows 8 has sold 60 million licenses to date. Speaking at  CES 2013, Tami Reller, Windows Chief Marketing Officer and Chief Financial Officer said that the growth in sales was similar to what Microsoft had seen with Windows 7.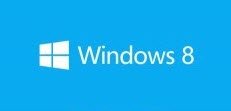 Microsoft has stated that there are now more than 1,700 certified systems for Windows 8 and Windows RT and that it represents the cumulative sales of Windows 8 including both upgrades and sales to OEMs for new devices.
It was just 2 months back that Microsoft had declared that they had sold 40 million Windows 8 licenses in first month! Now with Windows 8 having crossed the 60 million sales mark, it sure looks like Microsoft, after all, doe have a winner on its hands.
Microsoft also expressed satisfaction with the strong growth in developers building for Windows 8. The number of app downloads in the Windows Store has now passed the 100 million mark.