A Windows Store hacking tool has been released, that allows users to hack into Windows Store and convert trial versions of apps into full versions. The Windows Store offers paid as well as free apps for Windows 8. The paid apps also, many a times offer trial versions.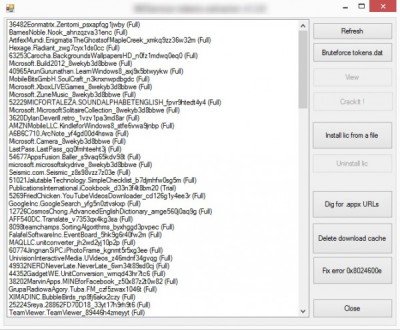 This hacking tool released by Wsservice_crk last month on My Digital Life forum lets you download trial versions and convert them into full versions.
Installing the hacking tool will require you to patch system files, which is not exactly without security risks. Once the files are patched, all you need to do is download the trial app and click on a single button to convert it into a full version app. The tool also lets you create app packages which can be redistributed, and to sideload applications that are not signed by Microsoft. The tool will however not let you update the apps.
The tool however works on Windows 8 x86 version only, and will not work on Windows RT.
The developer of this tool has also added the source code, documentation and samples to the download package, reports BetaNews.
We trust that Microsoft will look into this issue soonest.