Microsoft has announced the general availability of Windows Virtual Desktop with  Office 365 ProPlus, and support for Windows Server Remote Desktop Services (RDS) desktops and apps.
Windows Virtual Desktop is a cloud-powered Desktop and App virtualization service that is deployed on Azure. As a company, if you do not want to invest in hardware and resources,  Windows Virtual Desktop can work for you.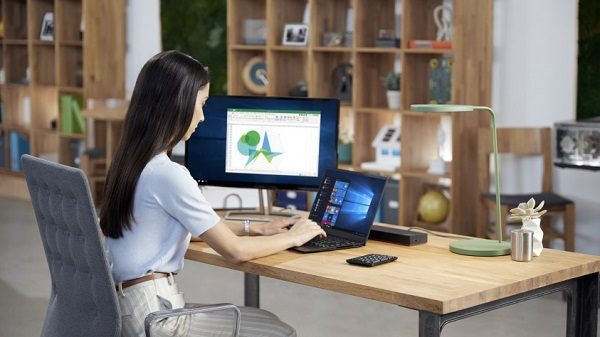 Windows Virtual Desktop is now available with Office 365 ProPlus
What do you get in the package? The Virtual Desktop frees you from buying multiple licenses, increase user cost, and hardware maintenance. Since you can scale, it becomes cost-effective.
You can:
Set up a multi-session Windows 10 deployment that delivers a full Windows 10 with scalability
Virtualize Office 365 ProPlus and optimize it to run in multi-user virtual scenarios
All FSLogix tools are fully integrated into Windows Virtual Desktop
Supports MSIX packaged apps to be dynamically "attached" to a virtual machine instead of installing it permanently.
Provide Windows 7 virtual desktops with free Extended Security Updates
The last point is crucial for those who still need Windows 7. Microsoft has extended support for Windows 7 until January 2023  through this. Here are some additional information
Citrix can extend Windows Virtual Desktop worldwide, including support for Windows 10 multi-session, Windows 7 with free Extended Security Updates for up to three years.
VMware Horizon Cloud on Microsoft Azure will extend Windows Virtual Desktop
Microsoft has also partnered with OEMs or Hardware, system integrators (SI). They can provide turnkey desktop-as-a-service (DaaS)
If you have access to Windows 10 Enterprise or Microsoft 365 license, then you do not need to pay anything extra. Here is the list of required licenses and the OS.
OS
Required license
Windows 10 Enterprise multi-session or Windows 10 Enterprise
Microsoft 365 E3, E5, A3, A5, F1, Business
Windows E3, E5, A3, A5
Windows 7 Enterprise
Microsoft 365 E3, E5, A3, A5, F1, Business
Windows E3, E5, A3, A5
Windows Server 2012 R2, 2016, 2019
RDS Client Access License (CAL) with Software Assurance
Read more about the Windows Virtual Desktop here. Microsoft first announced it in September last year, and then opened for public preview in March.