Regular readers of The Windows Club may be aware of the Rockmelt Browser. Rockmelt, co-developed by Marc Andreessen – who had also developed Netscape – makes it easy to stay in touch with friends, search online, and get updates from your social websites.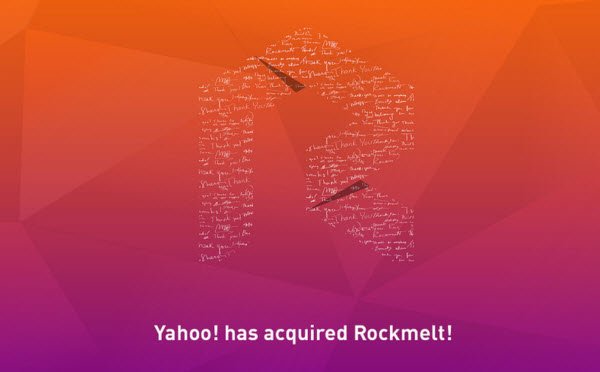 Rockmelt has now been acquired by Yahoo!.
Yahoo! and Rockmelt share a common goal: To help people discover the best content from around the web. In our short four and a half years at Rockmelt, we've learned a lot about how you like to browse the web, discover content, and share the great stuff you've found, says Rockmelt blog.
Rockmelt browser was aimed at the socially active user and did try to compete in the browser space against well-entrenched players like Internet Explorer, Firefox & Chrome, but failed to make a dent.
The parallels between Yahoo! and Rockmelt are obvious: we share a common goal to help people discover the best personalized content from around the web. We can't wait to integrate the Rockmelt technology into our platform as we work to deliver the best experiences to our users in new and exciting ways, says the blog post by Yahoo.
Yahoo plans to shut down the browser and all its existing apps and instead use and focus on developing the company's social engineering talent to promote its own social media & mobile products & services.