Yahoo! helps you discover the news and information you care about quickly and easily. The company has seen better days and also survived through some turbulent times. In the transformation process, it has tried to evolve into something more useful and meaningful.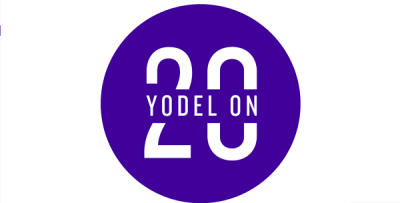 20 Years of Yahoo!
Fast forward 20 years, Yahoo! has managed to grow rapidly in popularity and become the starting point for many people who browse the web. Yes, the company marks 20 years of its existence! It was originally started by two Stanford University electrical engineering students, Jerry Yang and David Filo, who called the experiment "Jerry and David's Guide to the World Wide Web".
The short note from Filo in his blog post sums up the story for us. He says,
In 1995, Jerry and I started Yahoo to help people more easily navigate the web. We wanted to build a guide. When we came up with the idea, it wasn't designed to be a business, it was simply something we found useful. When we realized other people found it useful, we were motivated to work on it even more.

Technology is about constant reinvention.  Every day brings something new and in many ways, it feels like we're just getting started. We're in a different place than we were 20 years ago, but the best opportunities lie ahead. We want to continue building products that you love and that might make your lives better.

Thank you again for coming to Yahoo every day and inspiring us for the last two decades. I can't wait to see what the next 20 years brings.
Even after 20 years of existence, Yahoo claims its core still remains the same (though troubled by several attempts at reorganization and restructuring, upholding the decade-long purpose – remain guide for users around the web).