Yahoo today announced the launch of a new design for its home page. Sporting a modern look, and designed to be more intuitive and personal, Yahoo promises a seamless experience while checking the latest news, sports scores or just searching.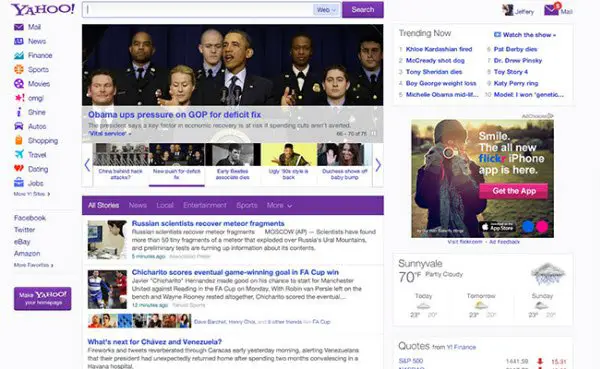 Since streams of information have become the paradigm of choice on the web, we're introducing a newsfeed with infinite scroll, letting you experience a virtually endless feed of news articles. And, to make Yahoo! even more social, you can log in with your Yahoo! or Facebook ID to get articles from thousands of news sources, said  Marissa Mayer, CEO, Yahoo.
The home page also gets some under-the-hood improvements making it much faster to load. The site has also been optimized for smartphones and tablets, and looks much better on mobile devices now.
US users will start seeing this change over the next few days; with the rest of world getting to see the new Yahoo! experience in the coming months.