Yahoo hosted its first ever Mobile Developer Conference on Thursday, February 19 in San Francisco. The main agenda of the event was the launch of a new suite of tools/products for mobile developer to help them advertise, monetize and enhance their applications. Marissa Mayer, Yahoo CEO launched the suite in the event.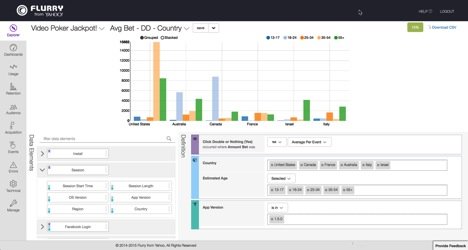 Yahoo Mobile Developer Suite
While launching the product suite for mobile developers, Mayer delivered her keynote speech and said that the company is now the world's third-largest mobile advertising firm and mobile currently accounts for 25% of company's revenue. She further claimed that out of 1 billion viewers of Yahoo 575 million are using a mobile device to connect with Yahoo.
The 'Mobile Developer Suite' launched by Mayer and her team include:
New version of Flurry Analytics-helps developers getting free insights from the industry's leading mobile app analytics tool.
New Flurry Pulse- helps developers sending the app data to their partners with one SDK.
Yahoo App Publishing- helps developers monetizing their apps with native ads.
Yahoo Search in Apps- helps developers integrating the Yahoo Search directly into their apps
Yahoo App Marketing-helps developers reaching their target audience with the Yahoo Gemini.
More than a thousand developers attended the Yahoo Mobile Developer Conference and everyone had a different viewpoint on the developer suite launched by the company.
Head over to the official blog post to know more about the Mobile Developer Suite launched in the conference.