Yahoo has announced that it has decided to retire a few products and services, that the company considers to be obsolete. They plan to do so in order to focus their time and resources on other services they plan to launch in the near future.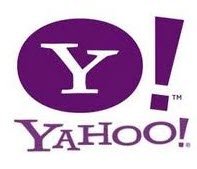 The services on their dumping list are as follows:
Yahoo Kids: Yahoo would be shutting down their kid's entertainment feature kids.yahoo.com. The link would not be available after 30th April 2013.
Yahoo Deals: Deals.Yahoo.com is the online shopping portal where one can buy almost anything. However due to better marketing strategies by other competitors, this service fell way behind the others. Thus Yahoo will be shutting it down on 30th April 2013. In case you are left with a few coupons for the web portal, consult the website for details regarding how they can be used.
Yahoo SMS Alerts: This feature of Yahoo enabled users to receive SMS alerts regarding sports, news, weather, etc. It will be disabled from 30th March onwards.
Yahoo Upcoming: Yahoo upcoming is also on the list. In case you still have any pending event/s on the same, please download them to your system, so that you don't lose any information.
Yahoo Classic Mail was one of the best known mailing website during its heydays. But expect it to be out of service after 30 April 2013. Those with a slow internet connection can use the basic version of the new Yahoo! Mail meanwhile. The Messenger apps for feature phones (J2ME) will also be going away.
Despite Yahoo's decision of shutting down these services, users might not feel their absence so much, since Yahoo provides alternative options for the same.