Replacing the leading search engine Google, Yahoo has now become the default search engine of Firefox browser in the U.S. Ending its decade long partnership with Google Inc., Mozilla Corp. today announced its new partnership with Yahoo Inc. for next five years. As posted on the official Mozilla blog, Yahoo Inc. has contracted a five year deal with Mozilla Corp.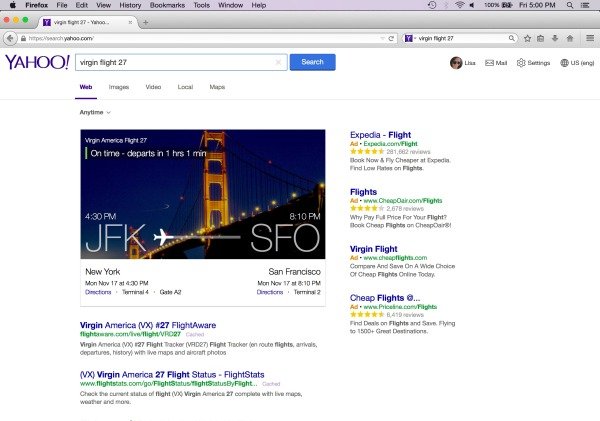 The new and enhanced Yahoo search engine will be introduced in December 2014 with some new features and a refurbished interface. As a part of this deal, the improved Yahoo will also support Do Not Track (DNT) in Firefox web browser. Google will still be a pre-installed search option in Firefox and other built-in alternatives will include Bing, DuckDuckGo, Wikipedia, Twitter, EBay, and others.
We are excited to partner with Yahoo to bring a new, re-imagined Yahoo search experience to Firefox users in the U.S. featuring the best of the Web, and to explore new innovative search and content experiences together", says Chris Beard, Mozilla's CEO in the press release.
Mozilla Firefox uses Yandex as default search engine in Russia, and Baidu in China and this deal won't bring any changes in the same. Bing, Youdao, Taobao will be the built-in search alternative for China users and Google, DuckDuckGo, OZON.ru, Price.ru, Mail.ru, and Wikipedia for users in the Russia.
After this five year deal with Yahoo, Mozilla Firefox now has become the first browser with 61 search providers pre-installed.