While the deal of $4.8 billion between Yahoo and Verizon Communications is still uncertain, Yahoo still has some plans for what remains post deal. Yahoo made an announcement yesterday that six executives would be leaving its board of directors. To add further to a part of the company which is not acquired by US telecom major Verizon would actually get a new name – Altaba!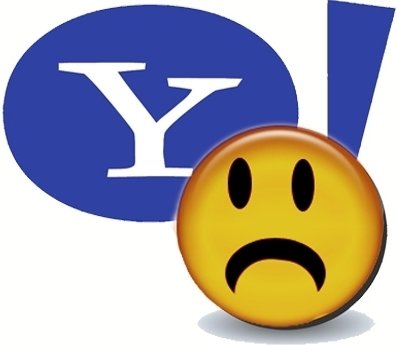 Yahoo to become Altaba – 5 major highlights
The deal: The Yahoo digital services of email, websites, mobile apps and advertising is expected to be turned over to Verizon. Last July US telecom major Verizon agreed to buy dying Yahoo for $4.8 billion. If the deal materializes Yahoo would no longer be known with the same name but it would become Altaba, Inc.
Marissa Mayer to step down: If the sale to Verizon goes through Marissa Mayer would step down from Yahoo's board of directors. The company also announced that Yahoo CEO Marissa Mayer tried hard and failed to turn around the Yahoo fate as an internet pioneer. After more than four years at the helm, Mayer would exit the company's board.
Board restructuring: According to the regulatory filing as soon as the deal is closed the board would be restructured and reduced to five directors. The five-member board would include Tor Braham, Eric Brandt, Catherine Friedman, Thomas McInerney and Jeffrey Smith. David Filo, Marissa Mayer, Jane Shaw, Eddy Hartenstein, Richard Hill and Maynard Webb would step down.
Altaba, Inc.: After Verizon acquisition closes what's left of Yahoo would be named Altaba, Inc. This new name is selected in reference to the China's e-commerce leader, Alibaba Group. Once the deal is close Altaba would become an investment company, it would hold 15% share in Alibaba Group Holding Ltd and 35.5% stake in Yahoo Japan.
Verizon deal is endangered: There were two computer hacking attacks in the year 2013 and 2014 on the Yahoo network. These attacks resulted in the loss of personal information from more than 1 billion user accounts. Following the revelations of these attacks the Verizon deal is endangered, however, Verizon is still reassessing. They are checking for more options to renegotiate the sales price or cancel the deal. However, Yahoo is making rigorous efforts to ensure the deal goes through.
These latest disclosures came in a regulatory filing which was made by the company SEC. So the news of Yahoo to become Altaba has become widespread by now.
While the Verizon deal is pretty uncertain, it would surely be a difficult task to bid adieu to Yahoo and say Hello to Altaba. With the $5 million deal former internet giant is heading to lose its CEO, and its iconic name.