Under the leadership of Marissa Mayer, Yahoo! has seen some new and big changes coming into place then be it the redesign of 'Flickr' or the acquisition of 'Tumblr'. Now, the company has geared up for some cleaning work, it seems. Yahoo! is shutting down dozens of its products and services. The biggest name included is of AltaVista, a search engine we once popular but now, not used all that much.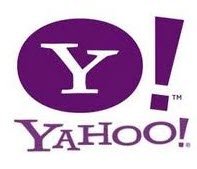 Having launched in 1995, AltaVista Search lost its ground to Yahoo! which was later taken over by Gogle. Alta Vista was just over 18 years old now. In addition to Alta Vista Yahoo! is retiring a selection of older services too. This includes Foxy Tunes, Axis, browser extension Yahoo Browser Plus, and sports site Citizen Sports.
Yahoo! Product Closure Dates
Yahoo! Axis (June 28, 2013)
Yahoo! Browser Plus (June 28, 2013)
Citizen Sports (June 28, 2013)
Yahoo! WebPlayer (June 30, 2013)
FoxyTunes (July 1, 2013)
Yahoo! RSS Alerts (July 1, 2013)
Yahoo! Neighbors Beta (July 8, 2013)
AltaVista (July 8, 2013)
Yahoo! Stars India (July 25, 2013)
Yahoo! Downloads Beta (July 31, 2013)
Yahoo! Local API (September 28, 2013)
Yahoo! Term Extraction API (September 28, 2013)
A post on Yahoo! website, titled "Keeping our Focus on What's Next" revealed the shut-down plans. Yahoo! executive VP of platforms Jay Rossiter didn't clear whether the company still has more closures in the line. "The company wanted to focus more on creating products that are beautiful and essential for daily use. So, the company is paring down its offerings" he was quoted saying.