Yahoo seems to be in action these days and has yet again come up with a new announcement. After killing its Yahoo Mail Classic this June 2nd, it has now announced that it will free-up Yahoo ID's that have been inactive for at least 12 months. Such ID's will then be made available to users subsequently.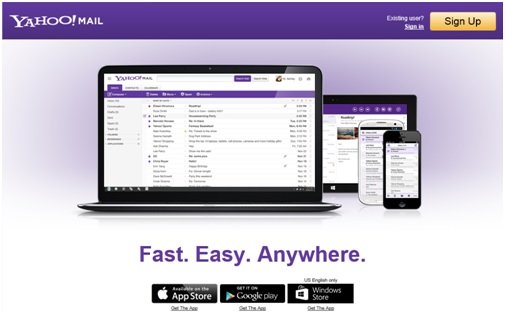 The announcement was made at Yahoo's Tumblr blog post by Jay Rossiter, SVP, Platforms, who expressed:
"Over the last few months, we've made exciting changes to some of your favorite Yahoo! products, like Flickr, Mail, Weather, the Homepage and Search. Today, I'm excited to share with you our next big push: we want to give our loyal users and new folks the opportunity to sign up for the Yahoo! ID they've always wanted. So, how are we making these Yahoo! IDs available? We're freeing up IDs that have been inactive for at least 12 months, by resetting them and giving them a fresh start".
Check the availability of new Yahoo ID's
Users can send in their requests for a new Id by mid-July, and a month later by August 15th they can check with Yahoo if their claimed ID was available or not. This news may well be a wake call up for those who haven't logged in their Id's for a year now but would still  like to preserve their account. Well, you still have time till July 14th. So better hurry up and login.
However, Yahoo did not say much on the data stored on the ID's. What will happen to this data once ID is killed? It looks as if that data will be killed as well.
Recently we heard about Yahoo making changes to its search engine, acquiring several mobile startups, killing few of its underperforming products and so on. Though we still admire Yahoo of roping in changes for better, but we are not sure on how this change of deactivating and deleting the just-12-month-inactive ID's would benefit its loyal users who have accounts for years now – but for some reason could not or did not login for 12 months or more.
Perhaps it's a decision that's a bit harsh on lazy users, what say?