According to a roadmap entry seen by TheWindowsClub, Yammer will allow users to impersonate their colleagues and post on behalf of them in the future. Yammer is Microsoft's enterprise social networking service that enables private communication within organizations.
'Impersonation' on Yammer happens to be one of the highly-requested features among users. Although the feature is currently in development, Microsoft will let Yammer users post on behalf of other users by December 2020.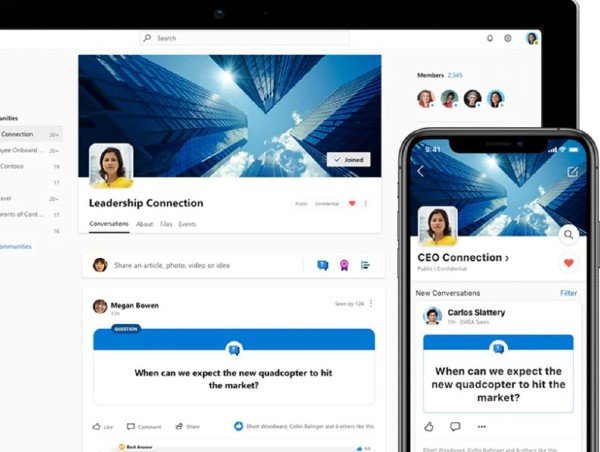 Yammer Impersonation feature releasing soon
Previously, there were speculations that Yammer might release a feature to allow users to impersonate others and post on behalf of them with necessary permissions. According to a developer document seen by TheWindowsClub, Yammer has plans for the 'impersonation' feature since 2016.
The document provides us with a slight idea as to how Microsoft might plan to pull this off.
"Impersonation allows you to request a valid access token on behalf of a user for your app. This action is restricted to verified Yammer admins, and only in paid Yammer networks," Yammer explains.

"This action is restricted to verified admins only."
From what it looks like, only 'verified' admins might be able to impersonate, to begin with.
"Verified Admins may use the user_id and consumer_key parameters to generate tokens on behalf of other users. Non-Admins are not able to use these parameters, only getting back oauth tokens for networks that they are a part of."
However, we are waiting for more information as to how this planned feature will go into effect.

In December 2017, Yammer confirmed the feature was under discussion. But back then, Yammer was not in a position to decide whether or not it wanted to build such a feature.
"We see this as a need at our company to allow communications professionals to help shadow or ghost write posts for senior executives, as this happens frequently," one user wrote.

"This is really one function we need since we, time to time, need to post some announcements better from the management profile, instead of asking senior managers to post that themselves," another user wrote.
Last week, Microsoft announced the general availability of Yammer featuring a new interface, features, and integrations. As a result, the new Yammer experience is now accessible across SharePoint pages, news articles, and SharePoint sites.