After the initial invite-only policy, Yandex's free cloud storage offering, Yandex.Disk has dropped the earlier restriction and now invites all users to visit the site and access its services without an invitation.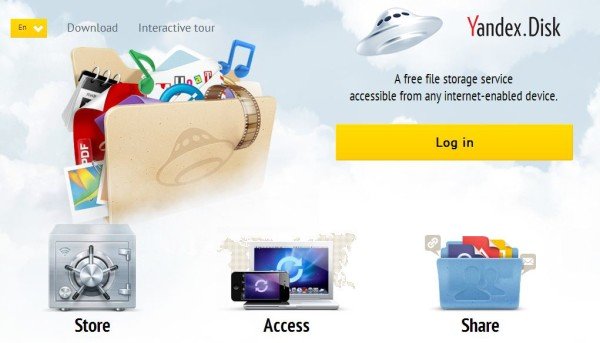 Yandex Disk
Yandex.Disk is a web site for uploading, storing and sharing files in various formats and sizes. Based on the cloud, it allows for easy storage of files, documents, photos, music et al with easy accessibility options from almost anywhere anytime through the internet. Upon joining in, users get 10GB of free storage space at their disposal which can be later upgraded to 20GB upon participation in a specific friends-referral program.
"We have had amazing feedback over our invite-only period. We want to thank everyone who helped us to improve the service. Today, Yandex.Disk welcomes all to join in and try our mobile application, which beautifully complements the cloud service. Our doors are now open to everyone" says Vladimir Rusinov, head of the Yandex.Disk service.
Yandex has also created mobile apps for Yandex.Disk to allow users to access files and services right from their mobile phone. Available on Android and iOS platforms, the Yandex.Disk app also allows the user to share files across by simply forwarding the link to the file uploaded to the service. Content uploaded can also be synced with a desktop computer for ease of access.
This service  can either be accessed through the web or through its app available on various platforms, namely, Android, iOS, Windows RT, OS X and Windows.