YouTube Gaming has hit 100 billion watch-time hours in 2020 with Minecraft being on the top. Gaming content on the web is now bigger than ever, because of the current pandemic. In the midst of the coronavirus, people found games to be at their rescue and YouTube's statistics for the year 2020 are just the testament to that.
YouTube Gaming Hits 100 bn Watch Hours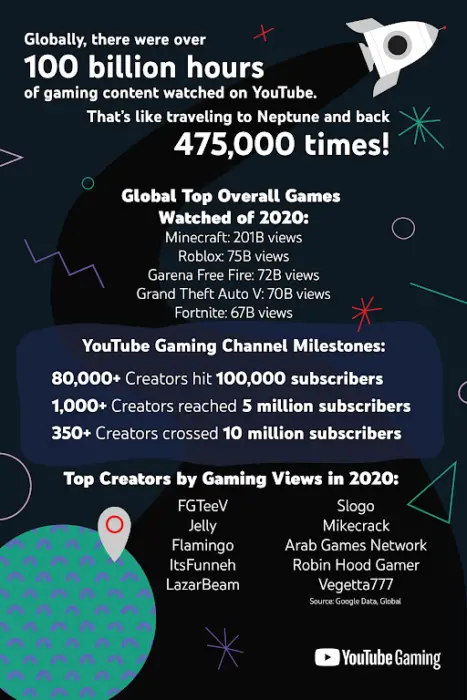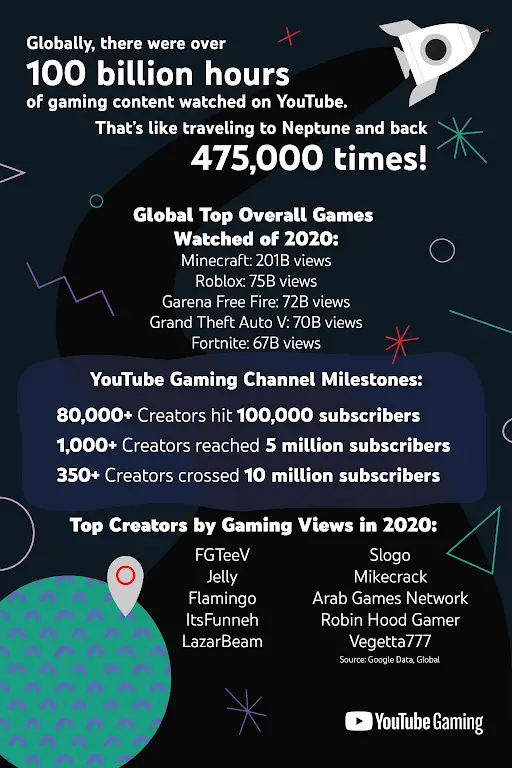 According to YouTube, gaming was the most popular genre streamed and watched on its platform, garnering an approximate watch time of more than 100 billion hours, doubling its growth from 2018. What's noteworthy from these numbers is the substantial chunk of content and views that have come from places like Southeast Asia and Latin America. According to YouTube Head of Gaming, Ryan Wyatt, the company's global outreach has played a major role in its growth.
"In fact, there has never been a better time to be a YouTube Gaming creator. Over 350 gaming creators reached a whopping 10 million subscribers," said Wyatt.
Online gaming saw some very unusual things take place this year. From rapper Travis Scott performing a concert inside the Battle Royale of the game Fortnite to Joe Biden promoting his election campaign via popular Nintendo game series Animal Crossing. Minecraft, unsurprisingly, reigned as the most popular game of the year with 201 billion views, nearly 168% more than the second most popular game, Roblox, which sits at 75 billion views. Other names in the list of the most popular games include Garena Free Fire, Grand Theft Auto V, and Fortnite.
Live Streams on YouTube accounted for nearly one-tenth of the views, with creators largely using the Premieres feature to create buzz and bring fans together. YouTube boasted some pretty impressive numbers about the growth of its creators, stating that more than 80,000 YouTubers crossed 100,000 subscribers, 1000+ reached 5 million, and over 350 YouTubers are sitting on top of channels with over 10 million subscribers.
The list of the most popular creators' YouTube Channels includes the likes of FGTeeV, Slogo, and Mikecrack among others. YouTube now has more than 40 million active gaming channels on its platform and still counting.