Zoom has announced some new features that gamify your virtual meetings with some fresh additions. The US-based company has now added support for some new AR filters, reactions, lighting, among other things. Zoom has shared an update through its official blog post. The announcement comes a month after Microsoft announced Together Mode in Teams to address the sense of disconnect among co-workers.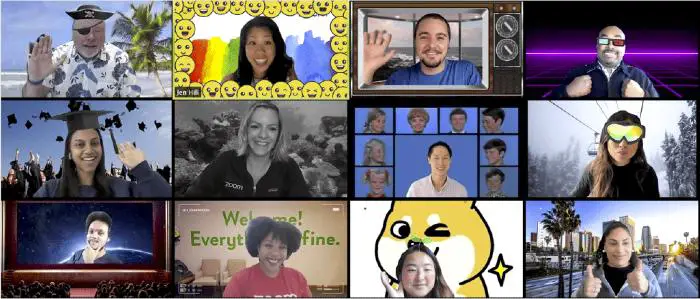 Zoom announces news 'fun' features
"We believe that people connect better on video, but feeling connected when working from home is still challenging. The casual and fun elements that bring us together in the office seem to be missing from virtual meeting culture … until now," Zoom wrote in its blog post.
Aiming to gamify the overall meeting experience, Zoom says it wants users to feel their best in virtual meetings by expressing their individuality and adding fun moments in their work-from-home culture. Let's take a look at these newly-added 'fun' features in Zoom:
Filters
Zoom has added a new menu that allows users to use AR-based video filters. Similar to Snapchat, Zoom wants you to grow (virtual) unicorn horns, wear a pirate eye patch or aerospace goggles, and do so much more! You can also use color filters and turn your video into a black-and-white photo, among other things.
Lighting
In addition to AR video filters, Zoom now allows users to customize their video feed output As a result, Zoom users can now customize the brightness of their panel as well as the intensity of skin smoothing, among other things.
Noise suppression, Reactions
Zoom has added a new noise cancellation feature that suppresses background noise. You can choose between two settings Low and High depending on the nature and importance of your meeting. Zoom has also added support for real-time reactions.
Zoom added:
"Zoom filters, reactions, improved lighting capabilities, and enhanced noise suppression make sure that wherever and however you meet, it's more fun with Zoom!"
Last but not least, Zoom has added a new presentation feature that allows users to show their video feed with their PowerPoint presentations in the background.
Video-conferencing solutions these days have realized that in the modern age of likes and retweets, gamification of their services is one of the easy ways to get hold of a substantial user base in the long run. As a result, remote communication services these days continue to introduce new features.