The Anonymous hacker-activist group today hijacked the U.S Sentencing Commission website in order to take revenge of Aaron Swartz's death. Aaron Swartz, internet activist hanged himself on January 2013 in his Brooklyn apartment. Aaron Swartz was under a huge depression about his trial scheduled in February 2013 for stealing 5 million articles from MIT Archive. The hacker activist group Anonymous blamed the U.S authorities for Aaron Swartz's suicide. Aaron Swartz was charged of stealing the articles from MIT.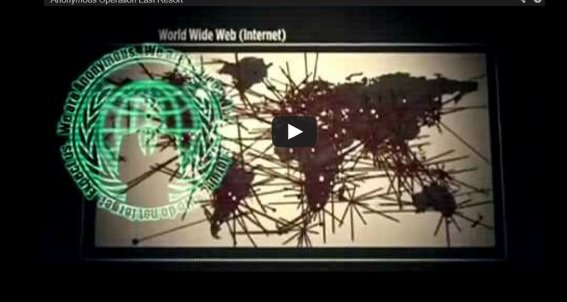 As posted by CBC News, the hackers-activist group took over the commission's website early morning on Saturday, January 26, 2013. U.S Sentencing Commission is an independent agency of Judicial branch. The hackers left a long warning message on the website saying that "a line was crossed when Aaron Swartz killed himself two weeks ago".
A part of the long message on hacked website read as:
Citizens of the world,

Anonymous has observed for some time now the trajectory of justice in the United States with growing concern. We have marked the departure of this system from the noble ideals in which it was born and enshrined. We have seen the erosion of due process, the dilution of constitutional rights, the usurpation of the rightful authority of courts by the "discretion" or prosecutors. We have seen how the law is wielded less and less to uphold justice, and more and more to exercise control, authority and power in the interests of oppression or personal gain."

The hackers say they've infiltrated several government computer systems and copied secret information that they now threaten to make public.

Hackers further say, "Oh, we also took the liberty of making the entire rest of the site editable".
The message on home page of ussc.gov ends with a note:
"Not this time. This time there will be change, or there will be chaos…"
Anonymous hackers groups also hacked MIT's Websites on 14 January 2013, giving Swartz a tribute.
Talking about this hack, Richard McFeely, FBI executive said in a statement that "we were aware as soon as it happened and are handling it as a criminal investigation. We are always concerned when someone illegally accesses another person's or government agency's network."