In a recent post on Apple's official website, the company has stated that the media reports which stated that the US government had unrestricted access to its data are false. According to the announcement, Apple Corporation clearly stated that it did not even know about the government's PRISM program until the press reports were published. It denied any kind of involvement with the act and said that the only data it ever outsourced to the US government was as per court's order.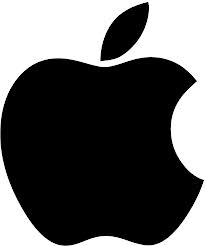 Like Google and Microsoft, Apple also requested the US government to allow them to publish the number of national security requests and their handling details in front of the public so as to retain their confidence on its policies. Since the government permitted to do so, the company released the details which were as follows:
There were about 4,000 to 5,000 requests from the US law enforcement which asked for customer data.
The request specified 9,000 to 10,000 customer accounts and the request were by government authorities only.
The requests were usually regarding very serious issues like robberies, missing people, suicide prevention, etc. and thus Apple was compelled to help the authorities.
According to the company, they gave minimum possible information. Means only the information which was necessary in that particular situation.
Apple Corporation said that it always reviews the nature of request and outsources data only when it feels that the nature of the complaint is justified. Sometimes it does not give any data to the authorities at all.
Furthermore, it added that iMessage and Facetime data use end to and encryption which makes them highly protected. Thus, such data was never exposed and can never be exposed. Except for this, Apple also said that it cannot store data related to a person's location or map searches or Siri requests, let alone leaking them.