Last week Apple rolled out the invites for their new event, where apparently they still had "a lot to cover". Albeit the event was not a big surprise, but Apple doesn't usually do 3 big events in a year. The last event was about the new colorful iPhone 5c and the premium version of it – iPhone 5s. WWDC 2013 event which took place this past June was about new operating systems, iOS 7 for the iPhones and iPads, and announcement for the new OS for their computers, OS X Mavericks 10.9 which would release in the fall.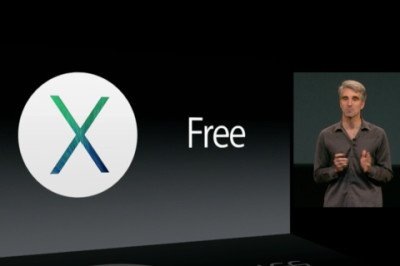 Just a few hours ago, in an event that longed for 1hr and 24 min, the Cupertino giant did cover a lot of things. Whether it is the new iPad, or the new iPad mini that has got a new A7 processor and an uplift in the resolution, the desktop users were waiting for the release of Mavericks. Making their wish true, Mavericks 10.9 is not only available now, it comes as a free update for users running Snow Leopard and later versions of OS X. A new OS that comes as a free update, sounds familiar?
Is Apple panicking?
In a market where the price of a standard Windows laptop (or Google's Chrombook) is decrementing everyday, Apple didn't hesitate to release a $1299+ MacBook Pro. Perhaps to overshadow it, they made iWork, its office productivity suite free. This makes it obvious that they are targetting Microsoft's domain in the software business. Apple mocked Microsoft's Office suite to be overpriced at $99.99. What they forgot is that with that subscription, a user can use the same license on 5 desktop computers and 5 mobile devices. In addition, Microsoft is known for providing their software for free to people in need and students. Besides, any one is welcome to use the Office Web Apps which provide enough functionalities for most users at no cost. And as the legendary music band AC/DC puts it, it's a long way to the top if you want to rock n roll.
The Eventful week for desktop operating systems
This has been a historic month for desktop operating systems. First we saw the release of much awaited Windows 8.1, which is bringing some new features and perfecting the glitches of Windows 8, then just a few hours later, Canonical released Ubuntu 13.10, which is allegedly doing pretty well. And now we have OS X Mavericks 10.9. Here's a fun fact, to a good extent, all the three OS are free.
So which one do you find yourself more inclined towards?