In a video interview in 1994, Bill Gates predicted what will come in the future, and if we look at it now, he predicted a lot of things accurately. It was a big year for Gates. He was already a billionaire, he was listed in Forbes' list of the wealthiest Americans, and was the co-founder of one of the biggest and successful companies, Microsoft. In this post, we are looking back at some of his predictions which came true.
Bill Gates Predictions that came true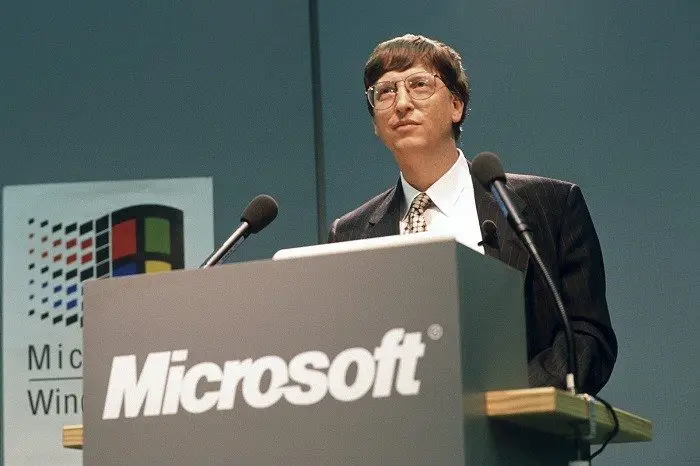 1] Video Streaming Services
He was clear that one day we will be able to watch movies as we like it, and not depend on what is scheduled. You will be able to figure out what most of the other people are watching, and the system will be able to suggest what you may like. That's what Netflix is doing today, and it is not alone.
2] Social media
He then talked about how finding information, and the decision you make will change. You will be able to find people online connect with, discover common interests, and everything will go beyond the physical community near you. That's what Social Media did with Facebook; Twitter is the top player in this segment. We are not able to find people online, which would have been impossible without it.
3] Virtual Reality
While it hasn't gon big for the general consumers, but VR gaming might be a thing in the coming time. Bill Gates said that VR would be the successor to the mainframe.  Imagine twenty or more people in a virtual environment doing business meetings or nations giving yes or no on an idea by the government.
4] Screen Phones
He said that while their generation is involved in fax machines, the new generation will be of Screen Phones, which will be a minicomputer. A graphics interface will replace the buttons. iPhone was launched in 2007.
5] Smart Devices
He also talked about smart devices partially when he was asked if Microsoft is working on software for the washing machine. He said that in the future, we would have software that runs in printers, car navigation systems., home environment, and something you can carry in your pocket called the Wallet PC.
Along with these, he predicted how sharing documents would become the defacto of many businesses that were printed and send across during that time. You can read the text version of his interview here.
Hat tip: @LarryKim.