American business magnate and co-founder of Microsoft – Bill Gates is stepping down from the board of Microsoft and Warren Buffet's Berkshire Hathaway. In his recent post on LinkedIn, Bill has set his priorities straight. Bill's decision to step down from both of the public boards on which he has served all these years is influenced by his determination to focus more on his philanthropic work.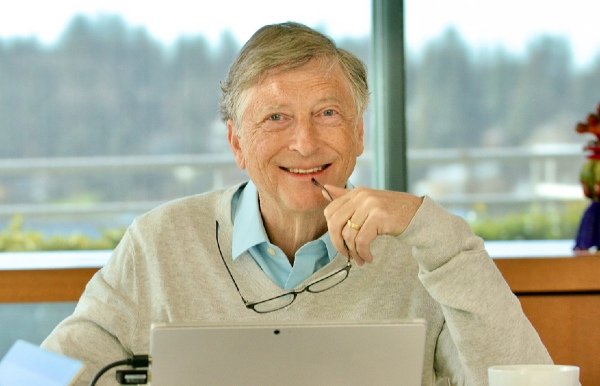 Bill also steps down from the board of Berkshire Hathaway
Henceforth, Bill's top priorities will include his maximum focus on global health, development, education, and climate change. Bill stressed that the leadership at both Microsoft and Berkshire Hathaway has always been strong enough.
"The leadership at the Berkshire companies and Microsoft has never been stronger, so the time is right to take this step."

"Microsoft will always be an important part of my life's work and I will continue to be engaged with Satya and the technical leadership to help shape the vision and achieve the company's ambitious goals."
Microsoft CEO Satya Nadella reacts
Meanwhile, Microsoft CEO Satya Nadella has reacted to Bill's decision to step down from the board of the company. Nadella said Microsoft will continue to benefit from Bill's passion for technology and his advice to drive the company's products and services forward:
"It's been a tremendous honor and privilege to have worked with and learned from Bill over the years. Bill founded our company with a belief in the democratizing force of software and a passion to solve society's most pressing challenges."
In 2008, Bill gave up on his day-to-day operational role in Microsoft to focus more on his work at the Bill & Melinda Gates Foundation. Bill served as Microsoft's chairman of the board until he stepped down from that position in 2014.
Bill said he feels more optimistic than ever about the progress Microsoft is making and how the world can continue to benefit from it.
Bill's vision for the next phase of his life marks the importance of maintaining the friendships and partnerships that have been dearest to him. Bill says he will continue to contribute to Microsoft and Berkshire Hathaway while at the same time, his focus will be on addressing some of the "world's toughest challenges."
Bill and Warren Buff will continue to work together as co-trustees of the Bill & Melinda Gates Foundation. The duo founded The Giving Pledge — a non-profit-organization — in 2010.
Both Bill and Buffet will continue to work as co-founders of The Giving Pledge.