Microsoft Office and Bing have come together to bring the power of live search data to your desktop, with the Bing Finance Tracker for Excel.
Bing Finance Tracker for Excel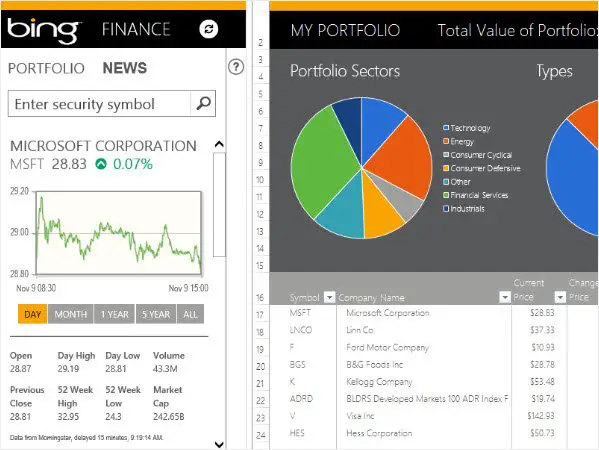 The Bing Finance Tracker for Excel is available for free for use with Excel 2013. Powered by Bing Finance, it allows you to track stocks and funds in your investment portfolio with quotes, charts, along with the latest news. It also lets you customize the fields you'd like to see in the table using the drag and drop feature.
Says the Bing Team:
Bing Finance can organize and move information from the web into non-browser experiences so that you can use it in context. For the My Portfolio template, it is about financial data in the context of your own portfolio, and it is just another way that Bing is about more than just traditional search.
Go get the My Portfolio template here.