Bing, the search engine from Microsoft is upping its ante by introducing a host of new features and changes in the User Interface, web portal etc. from time to time. From today, Bing has rolled out a new experience for users who search for images giving it a whole new touch.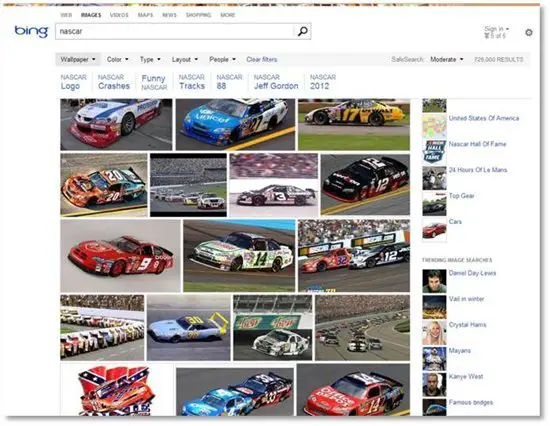 The traditional white background is done away with and the search results images now appear with larger dimensions on a new design page which is soft on the eyes in a dark background. The new Image Viewer is crisp, refreshing and focuses more on the photo than on other distracting properties.
"We "dimmed the lights" around the photo, adding a darker look that makes it easier on the eyes and lets the results shine in high definition. – The Bing Team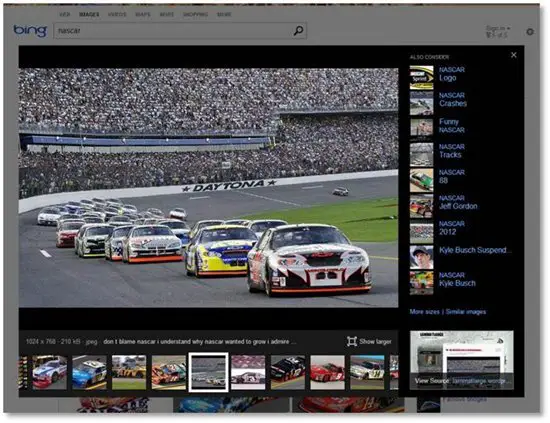 With this new update, users can now take advantage of seamless browsing by browsing between search results only through a single click – the forward and back buttons.  The new design is 'lightning', enabling users to view an image immediately without wasting time by waiting for the page to load or by navigating between pages for different search results.
Using the new Page Snapshot technology, Bing now allows users to quickly preview the image and its source webpage and make sure it's a trusted one before clicking it.
The new Image Viewer is such a relief to the eye because the earlier design wasn't such-a-great experience – navigating through a white background for search results.
Hope to see many more of such helpful updates from the Bing team.