Microsoft today updated the Bing app for Android and iPhone with Private Search Mode providing a new, simple, and fast image search experience. Searching images on the Internet from your mobile device now becomes even easier. With the updated Bing Search for iOS and Android, you can now search for the images on your mobile browsers without typing anything. The feature is available only for the users who use Bing on their mobile browser.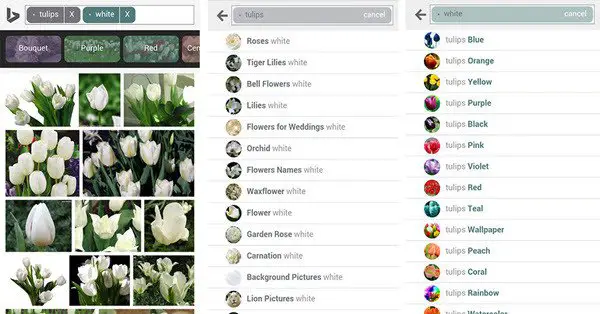 Microsoft explains, "Typing on mobile phones is hard. Typos are common and are a pain to fix on small screens. This is particularly painful for image searchers, who tend to refine and expand their searches a lot. How do we make searching easier without typing? We're happy to take on that challenge".
Search terms are now bubbled into intelligent groups and you just need to tap on the relevant group to search for the required images. A small cross 'X' button is also added to delete the bubbles.
Furthermore, you can also refine your search on Bing. Besides the image groups, Bing also brings the smart suggestions below the search box, allowing you to explore more without typing anything. Microsoft is still testing the feature and is rolling it out gradually. For now, it is limited to Bing's English language markets only.
Watch this video to know more about the latest feature and stay tuned to Bing Blog for more updates on image search.