Ahead of rebranding, Bing continues to make use of Microsoft's Turing Natural Language Generation (T-NLG) and Turing Natural Language Representation (T-NLR) models to bring search results diversity. Bing sees hundreds of millions of search queries every day and these queries are a mixed bag of intent the users are seeking to fulfill, in addition to the languages and regions where these search queries originate from.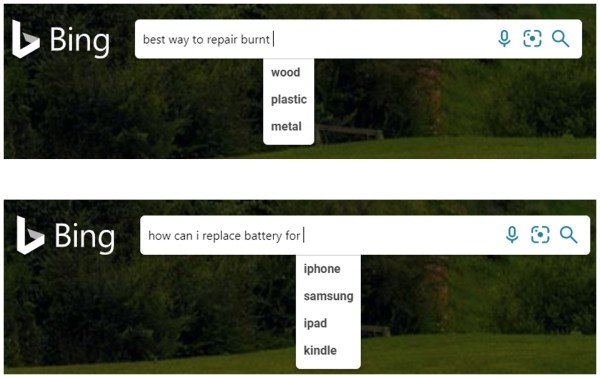 Bing brings AI-based predictions
"Advancements in NLP continue to happen at a very rapid pace and Microsoft Turing models, both for language representation and generation, are at the cutting edge bringing the very best of deep learning capabilities and Microsoft's innovation into its product family," Bing said in its blog post.
However, dealing with such a vast range of dynamic usage is not easy. As a result, Microsoft realizes the importance in evolving and expanding the scale of its AI models. Microsoft AI models are the subset of the Turing NLR model that plays an important role in Bing's question answering and ranking systems.
Microsoft has outlined how its AI model advancements are helping them build better search experiences in Bing. Interested users can preview the Turing NLR model for their own business scenarios:
Improving Autosuggest using Turing-NLG Next Phrase Prediction
Better SERP exploration via Generative Questions in People Also Ask
Expanding Bing intelligent answers to 100 languages and over 200 regions
Universal Semantic Highlighting in Captions
"Although much of the latest AI research has been focused on English languages, we believe it is incredibly important to build AI technology that is inclusive of everyone," Bing said.
Autosuggest (AS) prediction system promises to improve the Bing search experience by suggesting the most relevant completed queries that match the partial query entered by the user. Similarly, the People Also Ask (PAA) feature that allows users to explore answers to related queries.
Microsoft is bringing these features and upgrades to Bing users around the world. Let's hope Bing offers more trustworthy answers irrespective of the language they speak and where are they are located.