Microsoft has announced that its popular personal assistant service – Cortana is now available for download for Android and iOS. Cortana made its first debut on Windows Phone 8.1 which was later rolled out to Windows 10 PC and Mobile version. With this announcement, along with Windows 10 PC and Windows 10 Mobile, Cortana now has its presence in other major smartphone OS including Android and iOS.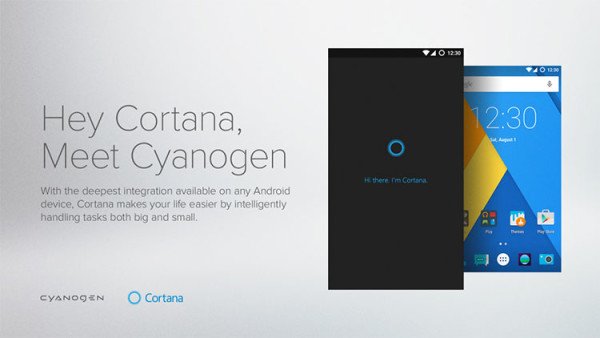 Cortana for Android and iOS
Since August, Cortana app was only available in the Beta form (preview) for Android. The Cortana maintains same and consistent user interface across all the device platforms with search box at the bottom, hamburger menu at the top left and information cards. Cortana's information cards shows appointments, weather updates, scores related to sports, tracks day to day events and more.
"Hey Cortana" – the voice activation feature which is supported in Windows 10 doesn't work fully in Android system. While the "Hey Cortana" voice activation feature works only in homescreen of Android, the iPhone version doesn't have support for this feature at all.
In the other news, Microsoft has partnered with popular Android ROM vendor – Cyanogen where the personal assistant service will be integrated the core of the system. Cyanogen users with One Plus One phone could soon be able to access this special version of Cortana.
By delivering cross-platform service like "Cortana" – Microsoft is trying to think beyond its "One Billion Windows" philosophy.
You can download Cortana for Android from Google Play Store and Cortana for iOS from Apple app store. However, currently Cortana is only available for download in United States region only.