Microsoft has announced its Cybersecurity Awareness Kit that promises to help enterprises empower their employees on the matter of cybersecurity. Since the majority of companies have transitioned to work-from-home arrangements, the need to safeguard employees and company data against cyberattacks are on the rise.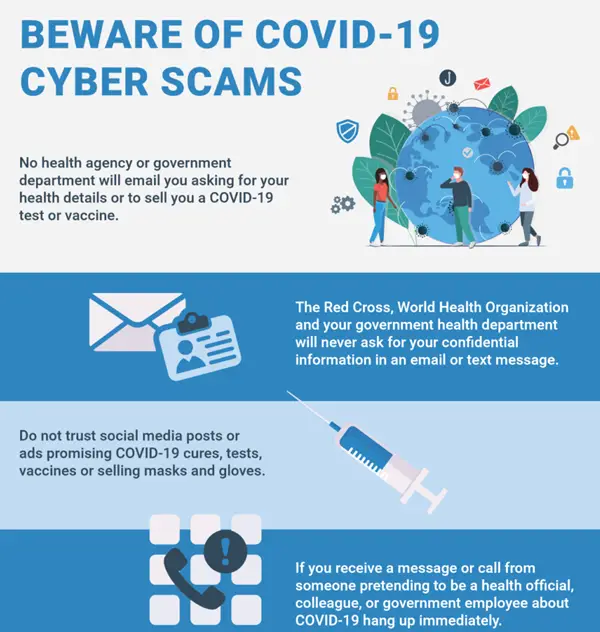 Microsoft launches Cybersecurity Awareness Kit
Meanwhile, the software giant Microsoft is urging companies to conduct cybersecurity awareness training programs to mitigate risks posed by various cyberattacks. In its recent blog post, Microsoft wrote:
"Organizations need quick and effective user security and awareness training to address the swiftly changing needs of the new normal for many of us."
Microsoft has swung into action to help enterprises deploy cybersecurity training easily and quickly. The company has come to terms with Terranova Security to conceptualize this awareness kit. The Microsoft Cybersecurity Awareness Kit is available to all enterprise users with Microsoft 365 account.
Microsoft allows companies to host and deliver the training material within their environment or direct their employees to the Microsoft 365 security portal. Employees can access the training on the portal. Admins will also come across the option to download the kit.
There are a total of three COVID-19 pieces of training available on the portal, as follows:
Mass Phishing
This training course helps employees understand how mass phishing campaigns work and how they can identify them.
Protecting Your Home Computer
This training course helps employees understand how and why attackers go after their home computers, in addition to how such attacks put company data at risk, and how to protect themselves.
Privacy
This training course helps employees understand why their data is a target for attackers, and how they can ensure their privacy while working from home.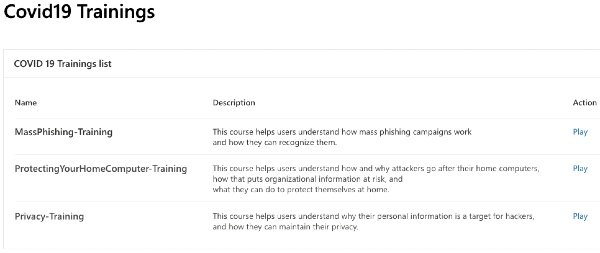 Microsoft also cautions users against some of the common security problems being faced by businesses, as follows:
No health or government department will email you asking for your health details or sell you a COVID-19 test or vaccine.
The Red Cross, the World Health Organization, and your government health department will never ask for your confidential information in an email or text message.
Do not trust social media posts or ads promising COVID-19 cures, tests, vaccines, or selling masks and gloves.
If you receive a message or call from someone pretending to be a health official, colleagues, or government employee about COVID-19 hang up immediately.
Meanwhile, check out these safety and security tips to protect data when working remotely.