Privacy has been an issue all along past many decades, especially since Google started sneaking into what you are searching on the Internet. In an age where people are concerned more about their privacy than ever, law makers and law enforcement officers of the European Union (EU) want phone companies and Internet Service Providers to turn in data encryption keys to them so that they can better monitor what is happening on the Internet. This comes in disguise of "fight against terrorism".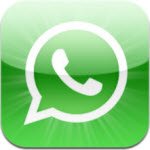 According to reports, a senior European official has urged all EU country heads to force ISPs and phone service providers to turn in the encryption keys so that they can monitor terrorist activities. They have a strong case following the Paris attack and probably the Internet Service Providers will oblige. Already the UK Prime Minister, David Cameron, said he is against encryption on Whatsapp and similar communication apps. He also wants a ban on such communication apps so that "terrorists can be controlled". However, this is ridiculous because if they wish to communicate, the real terrorists can figure out some way or the other. They have already been communicating using cryptic symbols in emails, right under the nose of law enforcement agencies that can't decode them.
It seems EU authorities and David Cameron are really desperate to stop and contain "Terrorist Attacks" and hence want all privacy stripped off all communication apps along all the different mobile platforms. The EU's counter terrorism officer, Gilles De Kerchove, says that after Snowden's revelations, almost all messaging apps are using decentralized encryption that is making it difficult to decrypt the messages making rounds on the Internet.
Note that the idea of asking ISPs and mobile phone operators to turn in their encryption system details comes just after different EU officials calling for a better monitoring system in place that could crack down on inflammatory messages.
Though it is not yet clear if the ISPs and mobile services providers will listen to them and whether such a law can be passed. The bill, even its draft state, will meet tremendous opposition from users of the communication apps and the Internet as a whole. But the EU official sure says that they have laws that can keep an eye on communications on social media and that many social media companies are willing to turn in data as and when required by the law enforcement officers.
Thinking of the protests such bills met in past, I doubt that such thing as handing over encryption details to law authorities can be implemented. But if such a bill is tabled and passed in the EU courts, the US and other countries will soon follow the footsteps and it will be the death of privacy for users of Internet and Internet based chat apps.