Of late, Microsoft CEO Steve Ballmer may have a lot to ponder about. If rumours about his leadership insecurity being a reason for Windows boss Steven Sinofsky's departure from Microsoft were not enough, CNBC called him the second worse CEO in 2012.  Among many of the fingers pointing towards Steve, a couple of them belong to Joachim Kempin, an ex-Microsoft employee who's worked there for 19 years from 1983 – 2002.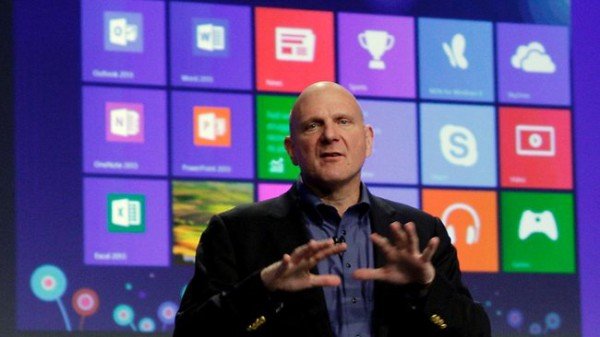 In his latest tell-all book, Resolve and Fortitude: Microsoft's secret power broker breaks his silence, Joachim adds fuel to the belief about Steve Ballmer showing the way out to probable competitors on the leadership ladder.
"When you work that directly with Ballmer and Ballmer believes 'maybe this guy could someday take over from me', my God, you will have less air to breathe, that's what it comes down to. I respect that guy (Ballmer), but there are some limitations in what he can and can't do and maybe he hasn't realized them himself."
Many leading executives 'chose' to exit from Microsoft with Steve Ballmer being the CEO, including Steven Sinofsky, Ray Ozzie (the software guru whom Bill Gates projected as Microsoft's big-picture thinker), Stephen Elop (now CEO of Nokia), Richard Belluzzo (mastermind of Xbox game console), Kevin Johnson and others.
About Ray Ozzie, Joachim says:
"Ozzie is a great software guy, he knew what he was doing. But when you see Steve (Ballmer) and him on stage where he (Ozzie) opposed Steve, it was Steve's way or the highway."
Joachim Kempin doesn't think of Steve Ballmer as a 'great CEO' and instead calls the Microsoft board as a 'lame duckboard'. He says that Microsoft now needs a younger leader of around 35-40 years old who can understand this Facebook generation and the present mobile community. Joachim also claims to have sent copies of his book to both Steve Ballmer and Bill Gates, Microsoft Chairman.