Microsoft has launched a new website Exploretouch.ie to showcase HTML5 & Touch. The site lets users use intuitive touch gestures to mix audio files to create an original sound track.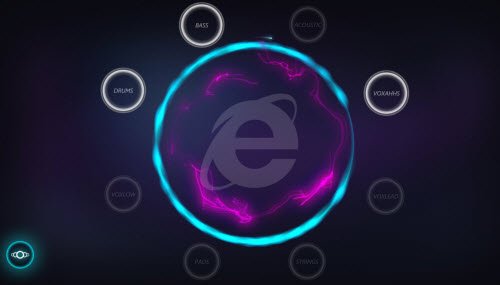 The site features a sound track from Blake Lewis and lets users use their fingers to mix the stem files to create a personal music experience. The visuals are enhanced by a psychedelic explosion of colors beating to the users touch.
With the advent of HTML5, the web is becoming a more beautiful place. The HTML5 support in modern browsers like Internet Explorer 10 makes it possible to create rich and interactive experiences that work across tablets, PCs and phones. Now, with advanced touch capabilities in Internet Explorer 10, sites can also be made more intuitive and fun to use.
The web is moving forward and with HTML5 and the advanced touch model now available on Internet Explorer 10 in Windows 8, the push forward continues. Microsoft hopes that this concept site inspires the web developer community to push the limits of what is possible on the web and consider HTML5 and multi-touch for the sites they build.
Visit ExploreTouch.IE and get set for a great experience.