Facebook has announced several new features across its messaging services that enhance video chatting experience to a significant extent, among other things. The new announcements apply to Facebook, Messenger, Instagram, and Portal.
Facebook will introduce Messenger Room, double the number of WhatsApp users who can join video calls, Live with feature on Facebook Live, create virtual online-only Facebook events and integrate Facebook Dating with virtual dating feature.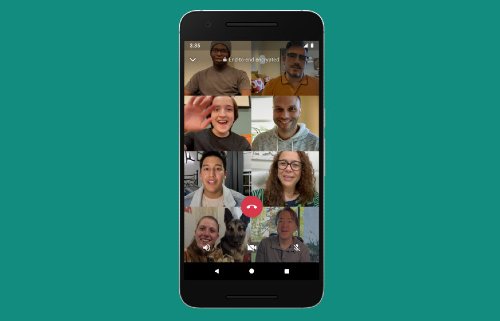 Facebook announces Messenger Room & other new features
Starting with Messenger, Facebook is announcing a new addition to its messaging service — Messenger Rooms. As the name suggests, it allows users to create a room from Facebook, Messenger apps, and invite members to join your video call.
Soon enough, Messenger Rooms will allow up to 50 members to connect over a video call simultaneously. Members connecting over a call need not have a Facebook account.
Facebook continues to treat Messenger as an independent service and going forward, we can safely assume that Messenger's primary focus will be on video calling since the company doesn't have a dedicated video calling service.
Lest we forget, video calling consumption has gone up like never before. Hence, it makes sense for Facebook to take advantage of this situation and deliver something that fulfills the on-going remote communication demand.
In its recent blog post, Facebook wrote:
"You can start and share rooms on Facebook through News Feed, Groups and Events, so it's easy for people to drop by."
In the future, Facebook will bring the option to create rooms for Instagram Direct, WhatsApp, and Direct.
In addition to Messenger, Facebook is soon going to double the number of WhatsApp users who can join WhatsApp video calls. Soon enough, up to 8 WhatsApp users can join over a WhatsApp video call at the same time.
Furthermore, Facebook introducing new live video features for Facebook, Instagram, and Portal.
"People are turning to Facebook Live and Instagram Live for workout classes, cooking lessons, faith services and more, so we're adding features to make them even more useful."
Facebook is bringing back the 'Live with' feature on Facebook Live. Similar to Instagram Live, Facebook Live sessions will soon allow users to add another person in the live video.
Facebook users will soon able to create virtual online-only Facebook events, which will soon integrate Facebook Live to broadcast to their guests. Live videos will soon be accessible without a Facebook account on the web, courtesy of toll-free numbers.
Facebook Dating is integrating virtual dating feature and members can chat over Messenger. Meanwhile, Instagram users will be able to watch and comment on live videos from your desktop.