Korean pop singer PSY became an international sensation overnight after uploading his latest title on YouTube named as Gangnam Style. This video immediately went viral and broke many records; it's the first YouTube video to cross 1 billion views ever, it holds the Guinness world record for maximum views and maximum likes on a video. Gangnam Style propelled PSY to international stardom and gave birth to countless hilarious parodies and spoofs.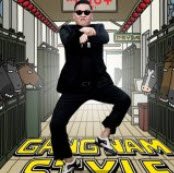 However while announcing its financial numbers for the fourth quarter of 2012, Google also revealed that Gangnam Style has had generated over US $8 million in just online advertising deals. It's estimated that PSY gets about half of the money generated from all those YouTube views, though he's already made much more than this figure since launching his video on YouTube.
Gangnam Style was the trendiest video of 2012 according to an official compilation naming the top ten most popular videos of the year. PSY is often spotted with a huge smile, having pocketed a neat 4 million US dollars and much more by simply uploading a video on YouTube.
Google reported US $14.42 billion in revenue for the last quarter of 2012 as its annual figure crossed US $50 billion in revenue for the first time.