Beta version of Bing Image Search widget, a product from Microsoft has been taken down owing to alleged copyright infringement. Getty – An American stock photo agency which brings to you top breaking news photo gallery online has slapped a lawsuit against software giant.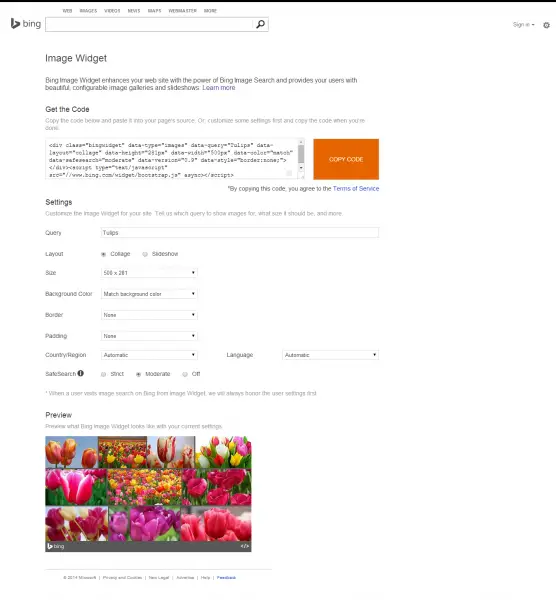 Image Search Widget is a product that allows website publishers to embed digital photographs on their sites directly from a Bing Image search query and display it as a collage or slideshow on your website. Earlier, the widget was easy to use. A user simply had to copy – paste the code give on a web page to get the desired image embedded on the webpage. The Image Widget was also easy to configure and customize (you can change the size, background colour, border, padding etc. as per your liking).
"In effect, defendant has turned the entirety of the world's online images into little more than a vast, unlicensed 'clip art' collection for the benefit of those website publishers who implement the Bing Image Widget, all without seeking permission from the owners of copyrights in those images," reads the lawsuit filed by Getty.
Meanwhile, Microsoft has temporarily removed the Bing Image Search Widget beta so as to buy some time to bring Getty to the negotiating table and better understand/address its concerns.
We have temporarily removed the Bing Image Widget beta so we can take time to talk with Getty Images and better understand its concerns, said a Microsoft spokesman.
Getty has sought judicial intervention to immediately block the widget from use and is exploring possibilities to claim an unspecified amount as monetary damage. The lawsuit has been filed in a U.S. District Court. The text of the lawsuit suggests actual injury to Getty is 'incalculable'.