Search giant Google has reportedly banned Zoom in the wake of a series of privacy issues that have come to the limelight over the last several days. However, Google is not the first or the only company to prevent the usage of Zoom among its employees. Recently, Elon Musk-led Tesla and SpaceX have also banned their employees from using Zoom citing security and privacy concerns. The US space agency NASA has also done the same.
Following in the footsteps of companies such as Tesla, SpaceX, and NASA, Google is now asking its employees not to use Zoom to host virtual meetings and video calls.
Google has barred employees from using Zoom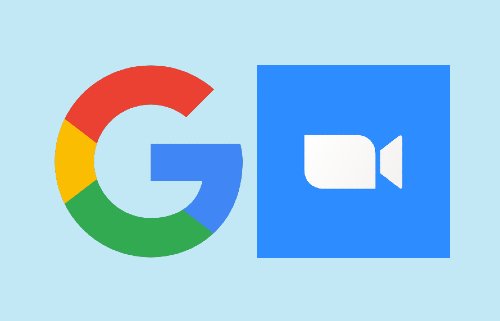 According to reports, Google has informed all its employees over email that the enterprise video-conferencing app would stop working this week. Google has its enterprise-focused video-conferencing service called Meet that rivals Zoom.
Jose Castaneda, a Google spokesperson, said in a statement:
"We have long had a policy of not allowing employees to use unapproved apps for work that are outside of our corporate network."

"Recently, our security team informed employees using Zoom Desktop Client that it will no longer run on corporate computers as it does not meet our security standards for apps used by our employees."
Zoom is one of the most popular enterprise video-conferencing services worldwide. Most of the companies worldwide have transitioned to work-from-home arrangements in the wake of the ongoing coronavirus COVID-19 outbreak. As a result, the consumption of Zoom has skyrocketed like never before.
Over the last few days, we have come across privacy issues with Zoom such as Zoomboming where unauthorized users manage to gain access to Zoom meetings and video calls to show inappropriate content or say wrong and awful things.
Researchers have also uncovered security issues like UNC path vulnerability with Windows clients that could compromise network credentials. Meanwhile, experts have also advised Windows 10 users to be careful about potential zero-day that may be lurking around.
Zoom users are advised to use security features like Waiting Room and password-protect meetings using in-built methods. They are also advised to keep their Zoom client updated.
TIP: This post offers some Zoom Alternative Video conferencing tools.