In an interview with WSJ, Google Chairman and CEO Eric Schmidt was asked which it thought was its biggest competitor, Apple or Facebook.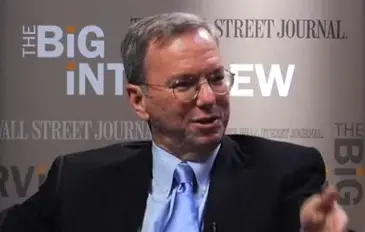 Neither said Schimdt!
Google considered neither to be a competitive threat. It considers Bing to be its primary competitor.
Bing, he said, was a well run highly competitive search engine!
Watch interview at WSJ.