Gone are the days when problems related to the physical world around us were limited to the physical world. These days, cybercriminals try to use nearly every good and bad situation to their advantage. In the last few weeks, we have seen a massive influx of coronavirus related cyber threats causing a digital catastrophe across the globe.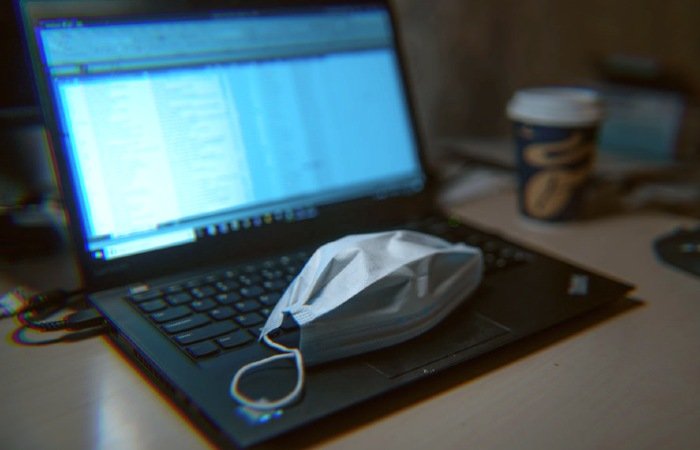 Hackers cashing in on Coronovirus fear
The ongoing coronavirus COVID-19 outbreak has instilled a fear of infection in the mind of millions and unfortunately, cybercriminals are successfully cashing in on the fear of pandemic among innocents. From malware to ransomware infection, the cybersecurity space continues to see the rise in terms of the number of COVID-19 related cyberattacks using malicious apps and websites.
In addition to the coronavirus COVID-19 outbreak being linked to your personal hygiene & well-being, the situation has a lot to do with your digital, cyber hygiene. More often than not, online apps and websites promising to provide information about the infection end up spamming your inbox.
In some cases, spammers are sending out emails with malware payloads in the pretext of coronavirus related information, impersonating local welfare service providers.
Hackers send out an email aiming to lure victims into the trap. The Microsoft Word document attachment asks users to 'Enable Content' to properly view the document. Furthermore, it runs the macros script, resulting in the installation of Emotet malware payload on the victim's computer.
Malware related to COVID-19 on the rise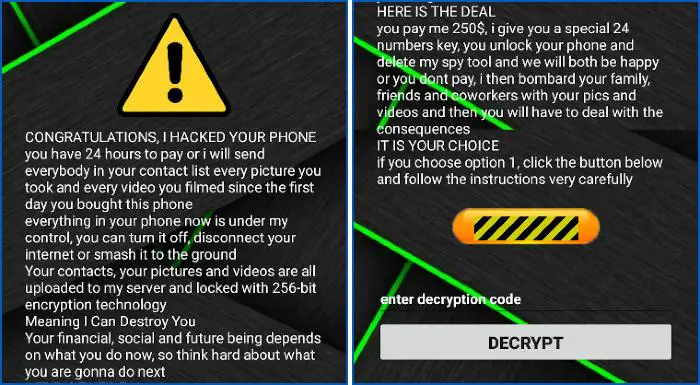 Since we are on the topic of a massive influx of coronavirus related malware attacks, a new report warns about new Android malware. Cybercriminals are trying to fool people into installing malware disguised as a COVID-19 tracker app, which claims to provide users with an ability to track coronavirus cases around them in real-time.
The app called CovidLock is essentially a malware. Upon execution, it further locks users out of their apps and charges some money to get the access restored successfully. Furthermore, hackers also threaten to leak personal photos and videos if the victim refuses to pay money.
Google is taking care of the situation. If you search for 'coronavirus tracker' or 'COVID-19 tracker' apps on Play Store, it will not show you any result. However, hackers are already aware of the situation and they are not distributing their malware apps via Google Play Store. Instead, they are providing an option to sideload the app directly into the device by download and installing the app APK.
Nonetheless, you need to be extra careful about such apps. Make sure that you don't end up installing untrustworthy apps from third-party sources other than the official Google Play Store.
If you are looking for a genuine COVID-19 tracker – Microsoft Bing recently launched one. Recently, hackers were also caught using coronavirus scare to install Trickbot malware. It works in a similar fashion as Emotet malware. This malicious Word document attached to the email claims to provide a list of precautions to take to prevent Coronavirus (COVID-19) infection.
In reality, the attached Word document comprises a Visual Basic for Applications (VBA) script as a macro. Once executed, this script drops a malware payload that ultimately delivers a new Trickbot variant. Hackers may be using a variety of other techniques to obtain access to the victim's computer, courtesy of phishing, malware, etc.
Coronavirus outbreak = Valentine's Day?
CheckPoint researchers warn that coronavirus-related domains online are 50% more likely to be malicious. Researchers have discovered more than 4,000 coronavirus-related domains have been registered around the world since January 2020. The situation appears to be similar to the creation of event blogs, which people host ahead of a particular theme. For example – Valentine's day.
According to researchers, out of these domains, 3% of the registered domains were malicious while an additional 5% domains were suspicious.
Coronavirus COVID-19 is a global health crisis. However, hackers are using it as an excuse to cause damage to the digital world, especially at a time when hundreds of thousands of people around the world are working from home.
Read: Coronavirus COVID-19 scams, frauds and cybersecurity threats you need to be aware of.