Microsoft Teams was down for several users across Europe. The company has already fixed the issue. Meanwhile, the unexpected increase in terms of the number of Teams users might have caused this outage.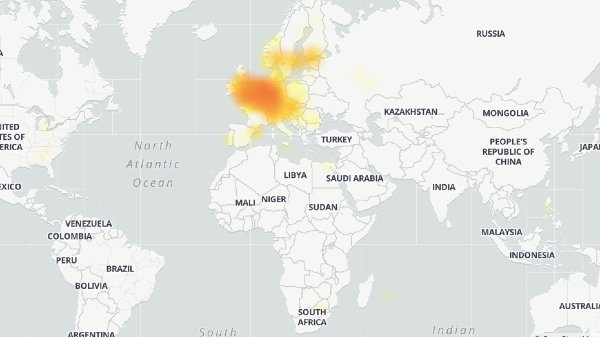 Microsoft Teams faces global outage
Microsoft support Twitter account had this to say:
"TM206544 chat impact has been mitigated. Please refer to the admin center for further details."
The ongoing coronavirus COVID-19 outbreak has disrupted the work environment pretty badly. Several companies, including Microsoft, have temporarily shut down offices while employees are being asked to work from home. Microsoft has asked almost all of its employees to work remotely. And as we know, Microsoft is also offering Teams for free to make it easier for employees across the globe to work from home.
Meanwhile, one user had this to say on Twitter:
"Looks like making Teams available as a freebie to all hasn't helped the paying customers! Messages not delivered and Team statuses irretrievable in the portal."
While the reason behind the outage is not known, it seems like Teams could not handle the additional traffic driven by new users.
According to downdetector, the outage primarily affected Microsoft Teams users in Europe. However, it didn't appear to be as bad as the one that occurred last month.
One user complained about being unable to access the app on PC while another user complained about being unable to create or delete Teams.
Most of the users had complained about being unable to send or receive messages using Microsoft Teams.
Apart from free Teams, Microsoft has also pledged to donate $1 million to Coronavirus COVID-19 response efforts in the Puget Sound region.
However, Microsoft is not the only company that has come forward to help people work remotely during these challenging times. Google is also temporarily offering free access to its enterprise Hangouts Meet video-conferencing tools to all G Suite customers around the world.
Meanwhile, Bing has launched its free coronavirus COVID-19 tracker.