A recent Zoombombing incident in Devon, southwest England left more than 50 kids terrified, courtesy of a hacker who allegedly streamed sex abuse video during a live Zoom video meeting. The incident is enough to raise serious privacy concerns with Zoom meetings, especially among children and teenagers. This is clearly not the first time something as shocking and horrific as this Zoombombing incident has happened on Zoom. But this one is extremely serious and alarming since it involves children, and that's also what puts Zoom in trouble.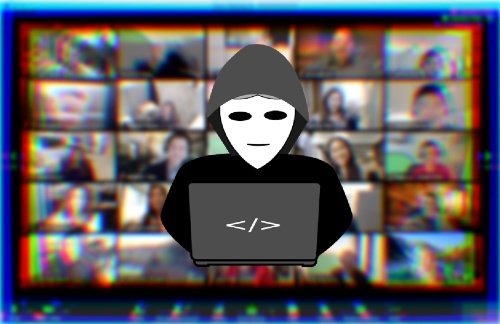 Zoombombing incident puts online child privacy at risk
According to reports, the Zoombombing occurred after an unidentified hacker streamed what is being described as 'extremely distressing material' during a meeting hosted by a sports club in Plymouth, Devon.
Meanwhile, the National Society for the Prevention of Cruelty to Children (NSPCC), the UK-based children's charity, has raised serious concerns about a growing number of Zoom meetings being 'bombed' with images of child sexual abuse.
Responding to these concerns, Zoom issued a statement condemning the incident and appreciating NSPCC's efforts:
"These incidents are truly devastating and appalling, and our user policies explicitly prohibit any obscene, indecent, illegal or violent activity or content on the platform. Zoom strongly condemns such behavior and appreciates the NSPCC's efforts to raise awareness around how best to prevent these kinds of attacks."
Zoom says it is also maintaining an open dialogue with the NSPCC and other advocacy groups.
What is Zoombombing?
The Zoombombing issue initially came to light last month when multiple incidents of trolls hijacking into Zoom calls were reported.
Zoombombing is when somebody enters your Zoom meeting without your permission or knowledge and then starts causing disruption by displaying inappropriate content or simply turning on the camera to say awful and disturbing things to the participants.
Last month, Zoom stepped-up privacy measures to safeguard its users against Zoombombing.
Zoom has already turned on meeting passwords and virtual waiting rooms by default for users enrolled in its primary and secondary school program, in addition to Free Basic and Single Pro users.
"In the latest version of Zoom, there is a new 'Report a User' feature in the Security icon for meeting hosts and co-hosts to flag users, who are misusing the platform, to our Trust & Safety team."
Last month, the Government of India termed Zoom an unsafe platform and prevented the use of the video-conferencing service by its officials. You might want to ensure that you have the best Zoom Settings For Security and Privacy.