Instagram DM experience is set to receive a major overhaul. Facebook has decided to connect Messenger and Instagram apps to enable cross-platform instant messaging. This way, Instagram's messaging experience will now be on par with its Messenger counterpart, as anticipated.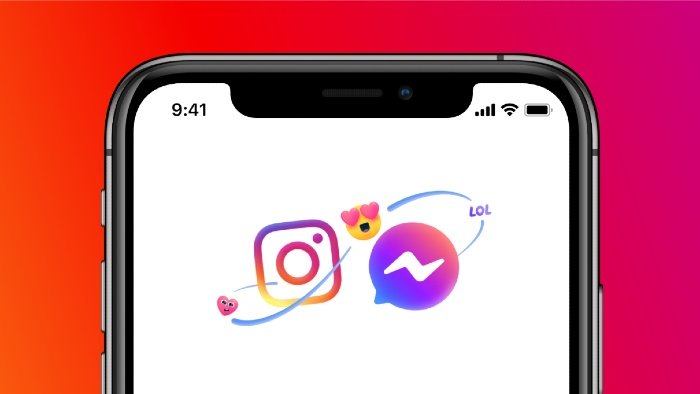 Facebook connects Instagram and Messenger
"Messaging has come a long way since we first brought it to Instagram. We've been exploring how messaging should evolve as we grow," Facebook said. "People on Instagram can decide whether to update immediately to this new experience."
When it comes to chatting with friends, Facebook no longer wants your choice of a messaging app to affect your ability to virtually connect with your friends and family members.
Let's say you are on Messenger but your friends are more active on Instagram. In that case, you should be able to text your friends on Instagram without using Instagram or leaving Messenger. That's essentially what this update is all about.
Your friends on Messenger can reach you on Instagram and vice versa, and nobody has to download separate apps. Now, that's interesting!
Instagram is also adding two new Snapchat-like features such as Selfie stickers and Vanish Mode. While selfie stickers are a combination of Boomerang, emojis, and selfies, vanish mode will let users set messages to automatically disappear after they're seen.
Instagram is also getting Messenger's Watch Together feature. This way, Instagram users will be able to watch IGTV videos together. Following is the list of updated Instagram DM features:
Connect with friends and family across Instagram and Messenger.
Watch IGTV and Reels videos together using 'Watch Together.'
Set messages to disappear after they're seen.
Create Boomerang stickers with your selfie in conversations.
Personalize your chats with different colors.
Create a shortcut for custom emoji reactions.
Quote-reply to specific messages.
Share content with up to five different chats.
Add visual effects to your messages.
Decide who can message you directly and who can't at all.
Getting started with new Instagram-Messenger experience
Facebook has started rolling out these new features on Instagram and Messenger in select regions. All you need to do is update your Instagram app. Facebook also provides users with ways to manage their privacy, including whether message requests go to their Chats list, their Message Requests folder, or whether they receive them at all.
Facebook sees 100 billion messages each day across Messenger, WhatsApp, and Instagram. Connecting Instagram and Messenger will help Facebook distribute user attention across its family of apps.